Ohio mom charged after taping her toddler to a wall during Facebook Live broadcast (VIDEO)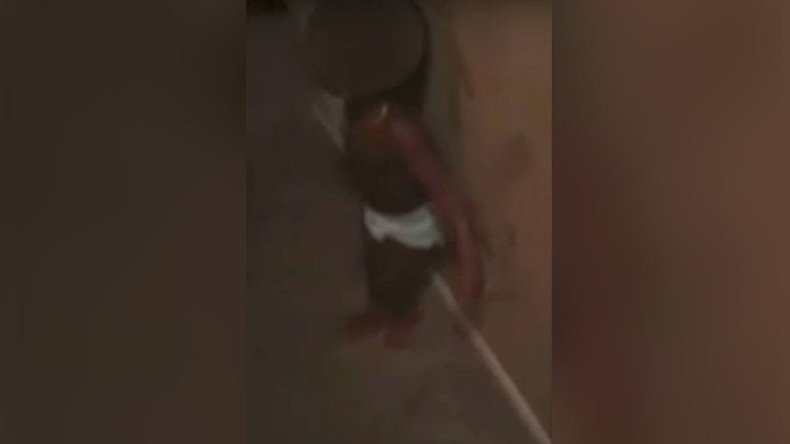 An 18 year-old Ohio mother has been charged with abduction after she taped her two year old son to a wall and live streamed the incident on Facebook.
Shayla Rudolph was charged with the third-degree felony on Thursday, weeks after the video was broadcast on January 1.
The footage shows the two year old boy restrained to a wall with packing tape for about 15 minutes, according to police. The boy's mouth was also taped shut.
Reynoldsburg Police Department said in a statement they were alerted to the incident Wednesday by a local news channel.
The boy is now in the custody of Franklin County children services.
In the livestream, Rudolph can be heard telling viewers; "That's all you parents have to do, tape these kids to the wall," explaining how she gets housework done.
"You've got the best mommy in the whole wide world," Rudolph told her son. "Don't make me put more tape up there. Now sit still. You can see the TV from right there."
In a later video posted on YouTube, Rudolph says someone reported her to child services. "This time you all can take him," she says in the clip.
READ MORE: 12yo livestreams her suicide, Georgia cops struggling to suppress tragic video
You can share this story on social media: