Former 'Apprentice' contestant sues Trump for defamation, claims sexual harassment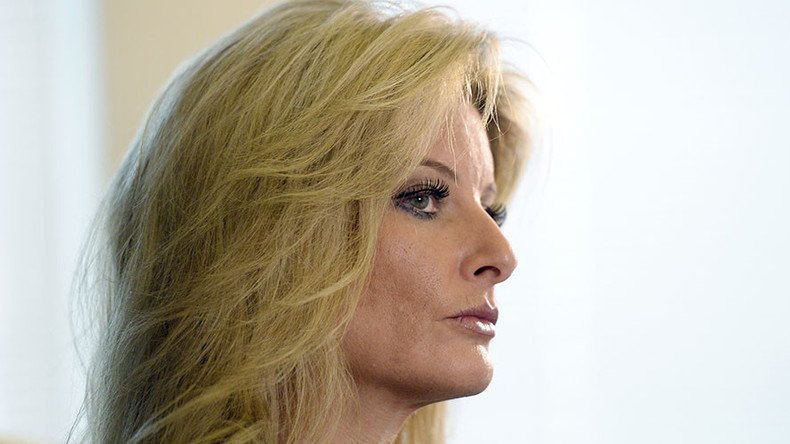 Former 'Apprentice' contestant Summer Zervos has filed a defamation lawsuit against president-elect Donald Trump three days before the inauguration. She's accusing him of using his platform to falsely denigrate her after she accused him of unwanted sexual advances.
In the lawsuit, Zervos describes Trump as a "sexual predator who preyed on her and other women."
Summer Zervos files defamation lawsuit against Trump on Tuesday in LA, citing unwanted sexual touching, per attorney Gloria Allred.

— Katie Park (@kathspark) January 17, 2017
Zervos has said she is suing the president-elect for failing to retract "false and defamatory" statements about her.
The suit accuses Trump of "knowingly, intentionally, and maliciously" threw the women who accused him of sexual harassment "under the bus," and calls for Trump to either admit his behavior, or fight in court.
"It's necessary for Mr Trump to answer Ms. Zervos' accusations in court," Attorney Gloria Allred said at a press conference Tuesday.
READ MORE: Two more women claim Trump inappropriately touched them
Zervos says Trump kissed and groped her without permission, thrust his genitals at her, and attempted to have sex with her during a job interview years after she had appeared on his reality show. She first made allegations against Trump in October 2016.
"The lawsuit of then president Clinton had consequences for him and this lawsuit will have consequences for then Trump," said Allred, who represented Zervos and ten other women who accused Trump of sexual harassment in the lead-up to the election.
You can share this story on social media: