Florida airport massacre perpetrated in 'methodical manner', gunman may face death penalty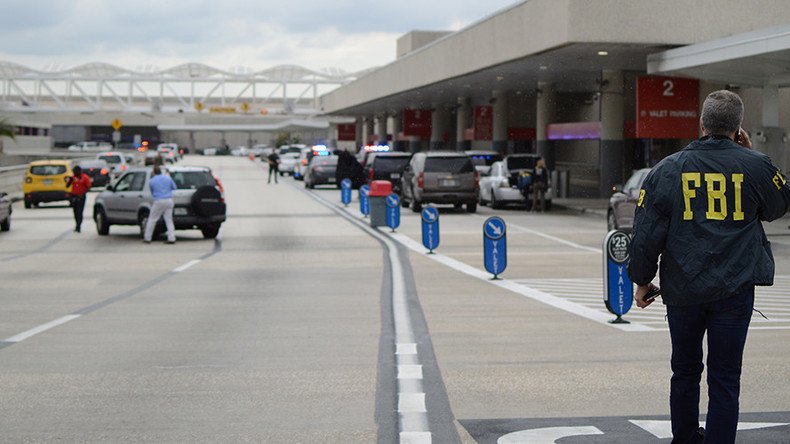 The Iraq war veteran who had his mental health and potential terrorist links checked only a month before he went on a shooting rampage at Fort Lauderdale Airport in Florida has been charged by federal prosecutors and potentially faces death penalty.
Esteban Santiago-Ruiz, 26, an Iraq war veteran, who killed 5 people and wounded 8 during a shooting rampage at Fort Lauderdale Airport in Florida was charged by federal prosecutors on Saturday.
He is due to appear in court in Broward County on Monday according to officials. If convicted, Santiago-Ruiz most will most likely get the death penalty.
Investigators believe Santiago-Ruiz actions were premeditated as the the 9mm Walter PPS handgun and two ammunition magazines, were the only contents of his luggage.
"Santiago fired approximately 10 to 15 rounds of ammunition from his firearm, aiming at his victims' heads. He was described as walking while shooting in a methodical manner," the Sun Sentinel newspaper quoted FBI Agent Michael Ferlazzo's court statement.
Its understood that after claiming his 'luggage', the suspect reportedly went to a restroom, unpacked and loaded his gun.
"He then left the men's restroom and shot the first people he encountered," agents wrote. "Santiago emptied his first magazine, then reloaded and shot until the second magazine, too, was out of bullets. He believes he shot approximately 15 rounds before his arrest," the Sun Sentinel quoted the officials.
Afterwards the suspect dropped the gun and waited to be arrested. The suspect reportedly told investigators that he planned the attack and purchased a one-way ticket to Florida to carry it out. It still remains unclear why the gunman chose Fort Lauderdale as his target.
In Alaska, where the suspect lived and worked in a security company, the police had previously confiscated a gun from Santiago-Ruiz but returned it last month, according to authorities.
Santiago came to Anchorage FBI office in November, allegedly claiming that his mind was "controlled" by a US intelligence agency, which made him watch Islamic State (formerly ISIS/ISIL) terrorists' videos, according to Marlin Ritzman, special agent in charge of the Anchorage FBI office. The FBI however, redirected Santiago to local police, who confiscated his gun and sent him for a medical evaluation.
"Santiago was having terroristic thoughts and believed he was being influenced by," Anchorage Police Chief Chris Tolley told the reporters at a news conference.
After authorities failed to find any terrorist links and the evaluation found him to be mentally stable, the police returned the gun to him last month. It's yet unclear whether it was the same gun used in the Florida attack, since Santiago had also reportedly purchased two Glock handguns of different calibers in the past.
You can share this story on social media: