Ohio jury awards $10.5 mn in damages in DuPont cancer lawsuit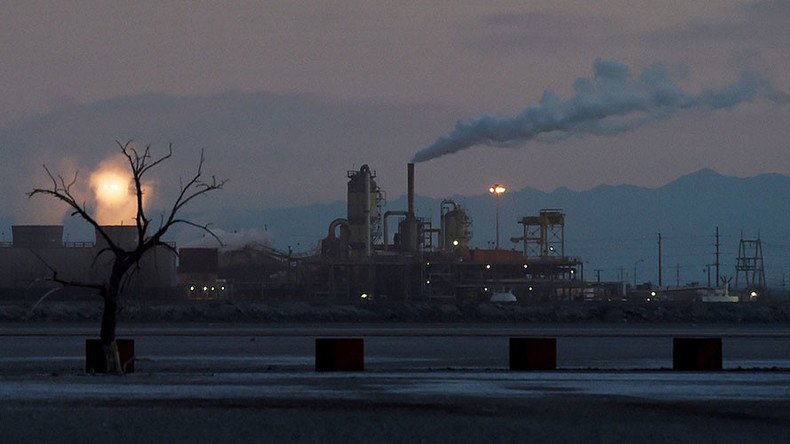 A jury in Ohio has ordered that chemical giant DuPont pay $10.5 million in damages after finding that the company had poisoned Ohio River Valley water with a known carcinogen since the 60's.
Three thousand similar lawsuits are pending against the multinational.
The federal jury announced Wednesday that $10.5 million in damages be awarded to Keith Vigneron after finding the conglomerate had for years acted with malice by contaminating the water supply and not informing residents. The company must also pay attorney fees.
"It's important to punish, to end this corrupt corporate mentality," the plaintiff's attorney Gary Douglas urged the jury in District Court in Columbus before their decision, according to the Columbus Dispatch.
Without punitive action, DuPont and other companies will continue to "tread on us," he said. Douglas had argued that Vigneron's testicular cancer, which was diagnosed in 1997, was caused by drinking water contaminated with perfluorooctanoic acid, or C8, an ingredient used in manufacturing Teflon.
The plaintiff's attorneys argued during the case, that Little Hocking Water Association's well field was tainted with C8 due to smokestack emissions from DuPont's Washington Works plant across the Ohio River in West Virginia.
DuPont's own studies showed the chemical emitted from the plant smokestacks could cause cancer, and they had known it was toxic since the 60's. Soot containing C8 particles was blown across the river and settled in well fields causing contamination. Between 1951 and 2003, Dupont released more than 1.7 million pounds of C8 into the environment, argued Douglas. Residents along the river were only notified of the risks in 2012.
DuPont's attorneys argued that the plaintiff had not proved C8 caused his cancer, and that the company had spent a lot of time and money developing a system to capture C8 and recycle it, finally succeeding in 2002. "DuPont did what it was supposed to do to put its arms around this problem," said Patrick Long, a company attorney.
Complaints about possible contamination led to a broad medical study of more than 30,000 affected residents in the early 2000. The study linked C8 to multiple health problems, ranging from cancer to reduced immune function.
Water testing data available from the EPA and the Ohio Valley ReSource also found C8 and other chemicals in the water of 12 water systems in 10 counties in Ohio, Kentucky and West Virginia.
Vigneron's was the third C8 case to go to trial in the federal courthouse in Columbus. In July, DuPont lost a $5.6 million verdict, including $500,000 in punitive damages, to a man who blamed C8 for his testicular cancer. In October 2015, a jury awarded a woman with kidney cancer $1.6 million in compensatory damages but no punitive damages.
Separately, US Chief District Judge Edmund Sargus is overseeing 3000 similar C8 lawsuits filed by Ohio and West Virginia residents against DuPont. This year, about 270 cancer lawsuits will be heard in federal courthouses in those states.
You can share this story on social media: