Car crash driver bolts after sticking an insane vertical landing (VIDEOS)
Published time: 30 Dec, 2016 16:42
Edited time: 31 Dec, 2016 11:45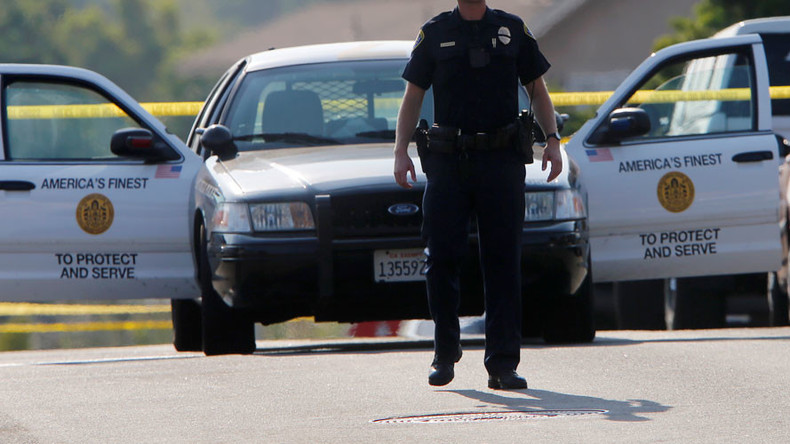 A driver in California fled the scene of an astounding crash that left their car standing vertically against the outside of a building.
The car plowed into an office building in Mission Valley, San Diego on Friday morning. The vehicle somehow ended up standing upright on its front, resting against the glass facade of the office block, with its rear poking into a second floor office.
NBC San Diego are reporting that when authorities got to the scene, the driver was nowhere to be found.
The car appears to have veered off the roadway, through several bushes and into the windows of the building. No one was hurt in the crash, but a structural engineer was required to evaluate the integrity of the office building following the crash.
NBC journalist Liberty Zabala tweeted videos from the scene of the incredible crash.
The San Diego Police Department (SDPD) and San Diego Fire-Rescue Department (SDFD) now face the tough task of extricating the car from the bizarre scene.