Texas cop lets weed-smoking teen choose between pushups or jail (VIDEO)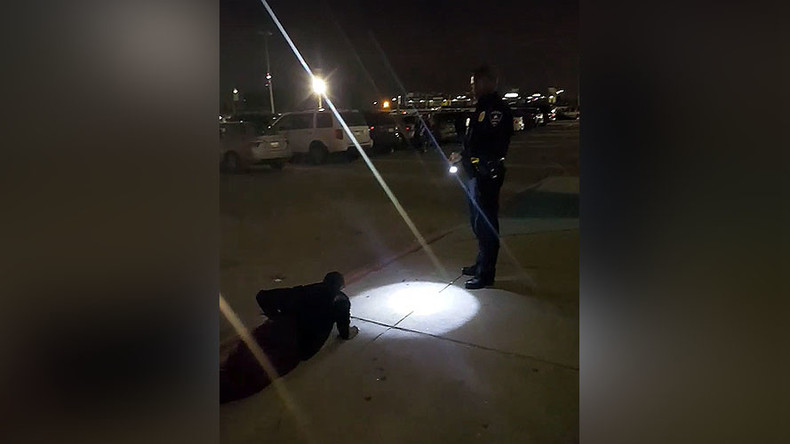 A teenager in Arlington, Texas, was caught smoking weed by a police officer. But instead of arresting the teen, Officer Eric Ball decided to borrow some disciplinary tactics from his high school football days and had the teen drop and give him 200 pushups.
The unidentified teenager was smoking weed outside of a movie theater on Thursday when he was caught by Officer Ball, who was working off duty at the time. Lt. Chris Cook with the Arlington police told the Daily Dot that the teenager politely acknowledged his mistake, which gave Ball a reason to try something different.
Ball told the teen: "You give me 200 pushups, I won't put you in jail," according to Cook. The teen dropped down and went to work on the sidewalk. His mother was brought from the theater and informed of the situation and her son's punishment.
Big UP's to the Arlington Police Officer that made the young black guy that decided to smoke weed on the movie theater parking lot to do push-ups then take him to jail or shoot him just Cuz. We need more cops like this. #Policeeverywhereneedtotakenotes #ArlingtonPoliceDept

Posted by Raiza Paredez on Monday, December 26, 2016
She gave Ball a hug and expressed gratitude that he did not arrest her son, but Cook claims that she told Ball she would have given him more pushups. A video posted by Raiza Paredez shows the youth doing the pushups as Ball watches.
READ MORE: Texas cop arrested for sexual assault of 13yo girl

As a result, the teenager likely walked away from the situation with no other long-term effects than feeling the sweet burn of justice and soreness.