Texas cop arrested for sexual assault of 13yo girl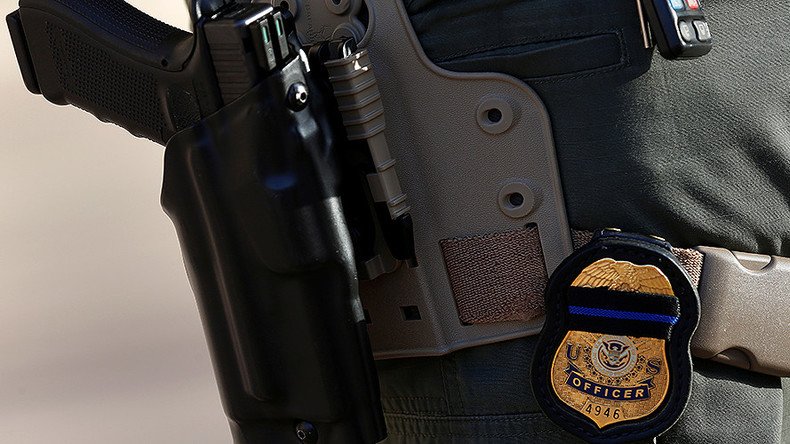 A Texas law enforcement officer has been arrested for the repeated sexual assault of a 13-year-old girl over a period of several months.
Jesus Gonzalez, 42, is accused of having sexual relations with his girlfriend's 13-year-old daughter. He was arrested Tuesday and charged with a first-degree felony of continuous sexual abuse of a child.
According to an arrest warrant cited by KENS, the girl told investigators that Gonzalez had engaged in sexual intercourse with her over 20 times between September and mid-December. Gonzalez even told the girl that he wanted to marry her, despite being in a relationship with her mother for more than a year and a half.
According to the affidavit, the mother first found out about the sexual abuse when she saw a lewd picture on her daughter's cell phone. She soon discovered her daughter had been texting these photos with Gonzalez at his request.
Gonzalez was reportedly armed and in his police uniform when he was arrested.
In a press conference covered by the local news station, Elmendorf Police Chief Marco Pena confirmed that Gonzalez was a reserve officer in his department since October. Upon being arrested, Gonzalez immediately resigned.
At the press conference, Elmendorf Police Chief Marco Peña said he was "saddened and appalled" by Gonzales' arrest. "Unfortunately sometimes we don't know what individuals--what's in their minds and their hearts sometimes."
In addition, local news outlet KSAT reports county officials have confirmed Gonzalez previously worked as a law enforcement officer for Bexar County Juvenile Detention Center, the Alamo Colleges, and the Natalia police departments, over the past 18 years. They also cite Texas Commission on Law Enforcement records which show Gonzalez had completed the sexual assault and child abuse training courses that his department requires.
Gonzalez is currently awaiting Indictment at the Bexar County Jail in San Antonio, Texas, with a $75,000 bond.
You can share this story on social media: