'Just not true': State Dept denies Israeli claims US was behind UN resolution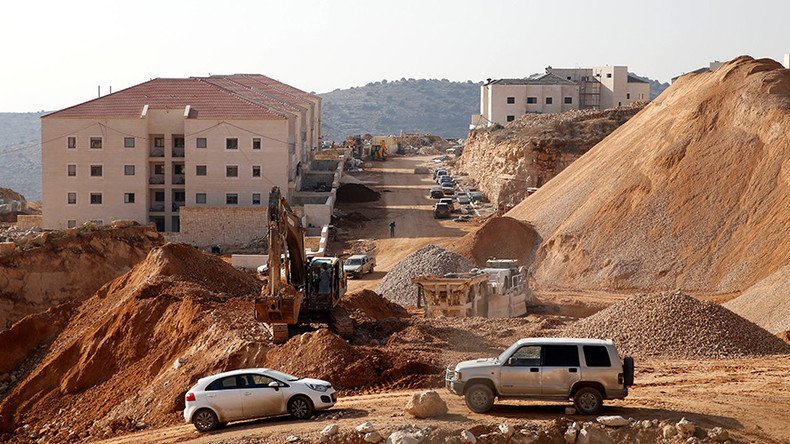 Accusations by the Israeli ambassador that the US was behind the UN resolution condemning Israeli settlements are "just not true," the US State Department said. Israel has blamed Washington for not vetoing the resolution.
Adopted on Friday, Resolution 2334 declared Israeli settlements in "Palestinian territories occupied since 1967, including East-Jerusalem" to be a "flagrant violation" of international law.
"We reject the notion that the US was the driving force behind this resolution," State Department spokesman Mark Toner told reporters at the daily press briefing Tuesday. "That's just not true."
US spox Toner denies that US was the driving force behind UNSC Israel resolution, "it's not true" adds, US hasn't drafted the resolutuion. pic.twitter.com/eYn1EfovNy

— ilhan tanir (@WashingtonPoint) December 27, 2016
Toner said that Palestinians worked with Egypt to formulate the resolution, and that Washington urged some changes to the text to "make it more balanced."
"We ended up abstaining because we didn't feel it was balanced enough," Toner said. He defended the resolution itself, however, saying that "there was nothing in there that would prompt us to veto."
"International opinion is noting the fact that Israeli settlement is an impediment to the two-state [solution]," he said.
The outgoing Obama administration was "behind this ganging up on Israel at the UN," Israeli Ambassador to the US Ron Dermer told CNN, MSNBC and Fox on Monday, adding that Israel had evidence for this, which it would share with President-elect Donald Trump.
"We will present this evidence to the new administration through the appropriate channels. If they want to share it with the American people, they are welcome to do it," Dermer told CNN.
READ MORE: 'Just a club for people to get together': Trump slams UN after Israel vote
Toner's remarks echo the words of Obama's Deputy National Security Advisor Ben Rhodes, who told Israel's Channel 2 that the resolution was drafted by Egypt. Rhodes said that the US decided to abstain from the vote rather than block the resolution with its Security Council veto, because the wording reflected Washington's position on Israeli settlements in the West Bank, according to the Israeli daily Haaretz.
Israeli Prime Minister Benjamin Netanyahu has already ordered a halt to some $7.8 million in payments to the UN, and barred Cabinet ministers from traveling to any of the 14 countries that voted in favor of the resolution.
You can share this story on social media: