Israeli ministers told to avoid states backing anti-settlement UN resolution – report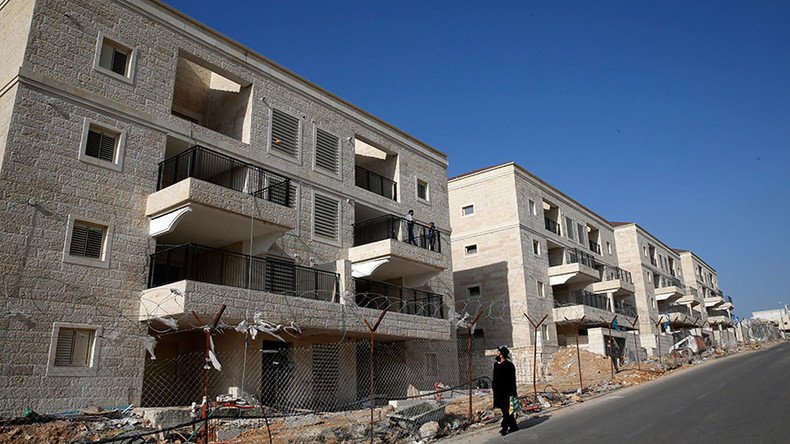 Israeli Prime Minister Benjamin Netanyahu ordered his ministers not to travel to countries that backed a recent UN resolution against Israeli settlements on Friday, local media reported.
According to GLZ Radio, a popular station operated by the Israeli Defense Forces (IDF), Netanyahu instructed members of his cabinet not to travel to any state which voted in favor of the UN resolution passed Friday. He has also forbidden them from meeting their counterparts from those countries.
פרסום ראשון: רה"מ הורה לשרים לא לנסוע למדינות שתמכו בהצעה נגד ההתנחלויות במועצת הביטחון ולא להיפגש עם עמיתיהם מאותן מדינות@ilils1

— גלצ (@GLZRadio) December 25, 2016
Earlier on Sunday, the ambassadors of the 14 countries that voted in favor of the resolution were summoned by the Israeli foreign ministry.
The motion was passed by 14 current members of the UN Security Council. It ordered Israel to cease the construction of settlements in what it considers to be occupied territory, including Gaza, the West Bank and East Jerusalem. Settlements in these territories, occupied by Israel after the 1967 Six Day War with its Arab neighbors Egypt, Jordan and Syria, are considered illegal by the international community. In a break from its traditional policy, the United States did not use its power as a permanent member of the council to veto the resolution. Instead, the US abstained, drawing sharp criticism from Israeli officials.
The Israeli government has expressed irritation in response to the resolution, which was passed amid renewed controversy over settlements sparked by a Knesset (the Israeli parliament) decision to legalize 55 settlements situated on privately-owned Palestinian land. In a speech, Netanyahu condemned the ruling as "shameful" and said he would reconsider Israel's relationship with the UN.
"I instructed the Foreign Ministry to complete within a month a re-evaluation of all our contacts with the United Nations, including the Israeli funding of UN institutions and the presence of UN representatives in Israel," Netanyahu said in a statement quoted by Reuters.
"I have already instructed to stop about 30 million shekels ($7.8 million) in funding to five U.N. institutions, five bodies, that are especially hostile to Israel ... and there is more to come," he added.
Netanyahu went so far as to suggest in no uncertain terms that the US not only allowed the resolution to pass, but was directly behind its introduction.
"According to our information, we have no doubt the Obama administration initiated it, stood behind it, coordinated the wording and demanded it be passed," Netanyahi told his cabinet, according to Reuters.
Some other ministers reacted even more aggressively.
"I wasn't surprised by the actions of the Americans or the UN, because they were never our friends," said Culture Minister Miri Regev in an interview with GLZ.
"I knew Obama was looking to take sweet revenge against Israel and Netanyahu. Since he was elected in 2009, he was hostile to settlements and Netanyahu. He revealed his true face with an anti-Israel decision but Netanyahu and Israel will defeat him."
"Obama surrendered to the Iranians, abandoned the Syrians, and stuck a knife in the backs of the Israelis," added Cooperation Minister Tzachi Hanegbi, as quoted by the Jerusalem Post.
While the US has traditionally been an ally of Israel, vetoing several UN resolutions against the state, relations soured somewhat under the Obama administration, which has slammed Tel Aviv's increasingly aggressive settlement policies.
You can share this story on social media: