Ours is waaay better: US reacts after Putin praises Russian military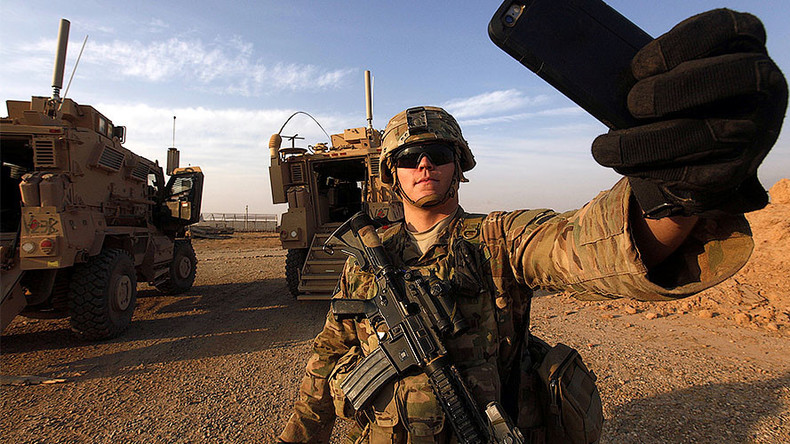 The US State Department disagreed with a statement that Russia has the world's best military, which was erroneously attributed to the Russian president. The department spokesman said he believed that American military was the best history has ever seen.
"America has every right to be proud of the men and women that are wearing the uniform and protecting their interests around the world and their ability to do it," John Kirby said at a daily press briefing. "I don't think in all of human history there has ever been a military as capable and as intelligent, as strong, as well-led, as well-resourced, as the United States military is today."
The response came to a statement by Russian President Vladimir Putin, who was somewhat misquoted at the briefing as saying that "Russia has the world's best military." His actual words were somewhat different. Speaking after an annual report by Russia's Defense Minister, Putin said the Russian military, even in its present state, was capable of dealing with any aggressor.
"Even now, if you take into account many factors, not only military ones, but also our history, geography, the state of Russian society, one can with certainty say: today we are stronger than any potential aggressor. Anyone," he said as cited by the Kremlin website.
Putin did not elaborate on Thursday on whether or not he listed the US as a nation that could potentially stage aggression against Russia, or on whether he doubted America's capability to defeat Russia on its soil.
On Friday, he did comment on Kirby's statement, however, saying he didn't question the position of the US military as the strongest in the world.
"Well, sure. They have more missiles and submarines and aircraft carriers. We don't argue about that. What we say is we are stronger than any aggressor. That's the truth," he said.
READ MORE: US military unable to win major wars, Trump-affiliated think tank warns

Even after budget cuts the US military remains the best-funded in the world, with over a hundred military bases scattered around the planet. Still, some think tanks in the US question the Pentagon's capabilities. For instance, the Republican-affiliated Heritage Foundation said in a report last month that America would not be able to fight and win two wars simultaneously.