Florida Supreme Court orders 150 death row inmates be resentenced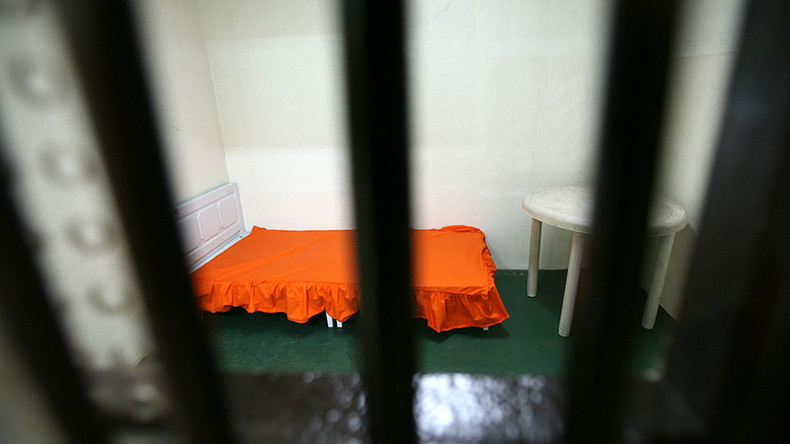 At least 150 death row inmates in Florida will need to be resentenced after the state's supreme court ruled that they had been convicted under unconstitutional laws.
Florida has the second largest population of death row inmates in the US, with nearly 400 people awaiting execution. On Thursday, the state's supreme court ruled that nearly half of those inmates needed to be resentenced.
On January 12, 2016, in the US Supreme Court case Hurst v. Florida, the state was found to be violating the Constitution by giving judges the power to sentence inmates to death based on a jury's recommendation, meaning anything over a 10-2 decision, rather than a unanimous verdict. The case overturned Florida law, stating, "the Sixth Amendment requires a jury, not a judge, to find each fact necessary to impose a sentence of death. A jury's mere recommendation is not enough."
READ MORE: Supreme Court rejects Ohio inmate's appeal to block 2nd execution attempt

Supreme Court Justice Sotomayor said Florida was violating the Sixth Amendment protection to an impartial jury. The federal high court also wrote that Florida was violating the Eighth Amendment's ban on cruel and unusual punishment. The ruling was retroactive, meaning Florida had to resentence all inmates that were sentenced after 2002.
For now, all new death penalty trials have been put on hold while the state's legislature and executive branch decide how to respond to Friday's ruling. Florida Attorney General Pam Bondi issued a statement saying, "in light of today's United States Supreme Court decision holding Florida's capital sentencing procedure unconstitutional, the state will need to make changes to its death-sentencing statutes ... the impact of the Court's ruling on existing death sentences will need to be evaluated on a case-by-case basis."