Supreme Court rejects Ohio inmate's appeal to block 2nd execution attempt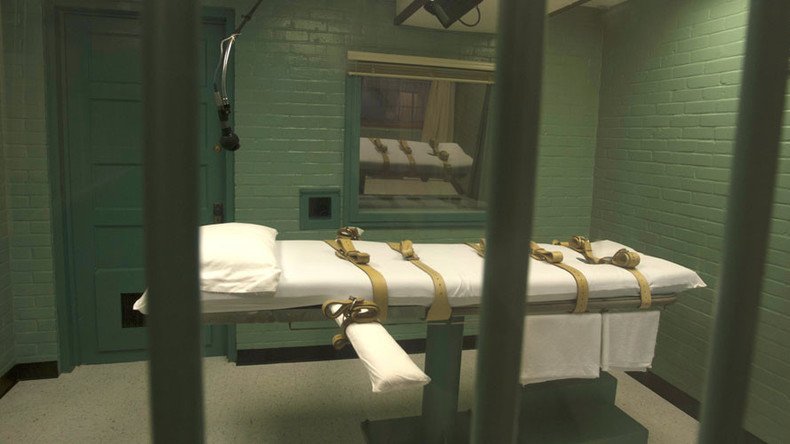 The US Supreme Court has rejected an appeal by an Ohio inmate to stop a second execution attempt, after the botched first one saw correction officers and a prison doctor spend two hours and 18 attempts trying to find a useable vein to deliver lethal injection drugs, causing the inmate to cry in pain.
The court's 6-2 ruling on Monday denied Romell Broom's appeal. Broom, a convicted rapist and murderer, argued a second execution attempt would be cruel and unusual punishment, and "tantamount to double jeopardy."
Supreme Court Justices Stephen Breyer and Elena Kagan supported the appeal, adding that the 2009 failed attempt happened under "especially cruel and unusual circumstances."
Justice Breyer repeated his call for the court to take up the constitutionality of the death penalty.
He said defendants who face death sentences are not society's worst criminals but are "chosen at random, on the basis, perhaps of geography, perhaps the view of the individual prosecutors, or still worse on the basis of race."
Breyer referred to the case of an Alabama man, convicted of murder, who was executed last week even though a jury had voted 7-5 to recommend a sentence of life in prison but where the trial judge imposed the death sentence.
Broom's lawyer called the court's decision a missed opportunity.
"Here the court had the opportunity to address a case where there was a living person there to vindicate their constitutional rights," attorney Adele Shank said, according to AP. "So it's very disappointing that this unique opportunity was not accepted for review by the court."
The Ohio Supreme Court earlier this year rejected Broom's appeal, siding with prosecutors who said double jeopardy didn't apply to Broom because lethal drugs never entered his veins while executors unsuccessfully tried to hook up an IV.
Prosecutors also argued a previous unsuccessful execution attempt didn't affect the constitutionally of Broom's death sentence.
Broom was sentenced to die for raping and killing 14-year-old Tryna Middleton after abducting her in Cleveland in 1984 as she walked home from a football game with two friends.
Cuyahoga County Prosecutor Tim McGinty argued the only cruel and unusual punishment in Broom's case was what he inflicted on his victim's family in killing their daughter and the decades of "frivolous appeals."
"The fact that this remorseless, cold-blooded killer is still alive and appealing more than 30 years after his sentence to death demonstrates just how dysfunctional the criminal justice systems has become in capital cases," McGinty said, according to AP.
In 2009, Broom's execution was stopped after two hours when Ohio Corrections Department officials stuck him with at least 18 needles in a desperate search for a useable vein to deliver lethal injection drugs. One hour into the execution, correction officials called on a part-time prison doctor lacking in experience and execution training to assist the execution. The pain was so intense Broom cried and screamed. Then-Democratic Governor Ted Strickland called off the execution.
AP reported that Broom is the second inmate in US history to have survived an execution attempt, and the only one via lethal injection.
Broom has been on death row since the attempt, with no new date set for execution.
You can share this story on social media: