Trump: Berlin rampage 'proves' Muslim ban proposal '100% correct'
Published time: 22 Dec, 2016 15:46
Edited time: 23 Dec, 2016 16:02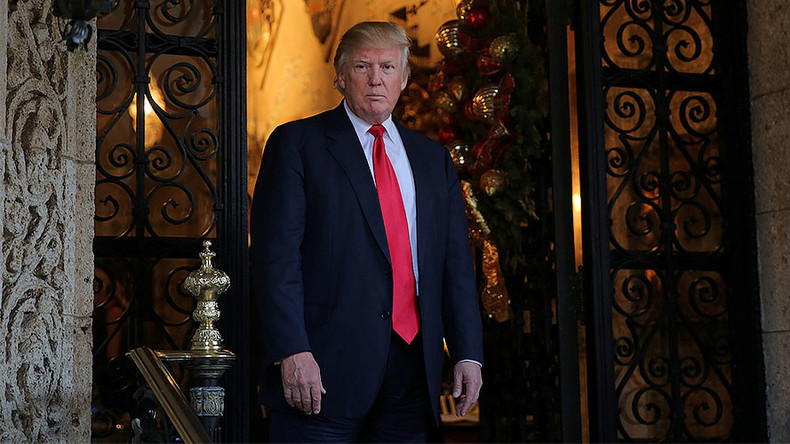 President-elect Donald Trump said Monday's attacks in Berlin and Ankara proved he was justified in proposing a ban on Muslim immigration to the US.
While condemning the Christmas market attack in Germany, Trump was asked if it would reignite his plan to ban Muslim immigration to the US, or the establishment of a Muslim registry.
"You know my plans. All along, I've been proven to be right, 100 percent correct. What's happening is disgraceful," Trump said, adding that the violence is "an attack on humanity and it's got to be stopped."
Later on Wednesday, transition spokesman Jason Miller stated that the president-elect's words "might upset those with their heads stuck in the politically correct sand."
"President-elect Trump has been clear that we will suspend admission of those from countries with high terrorism rates and apply a strict vetting procedure for those seeking entry in order to protect American lives," Miller said.
@ChrisCuomo Trump is embracing white supremacist who have been & are a bigger threat to 🇺🇸than radical Muslims

— Elizabeth (@loveylovett) December 22, 2016
Trump's original call for "a total and complete shutdown of Muslims entering the United States" during the presidential campaign was heavily criticized across America, including by former Republican Vice President Dick Cheney and former presidential candidate Jeb Bush.
After the outcry, Trump shifted to temporarily banning immigration from countries with links to terrorism, but refused scrap his plan regarding a Muslim ban entirely.
The Islamic State (IS, formerly ISIS/ISIL) claimed responsibility for the Berlin attack where 12 people died and at least 50 others were injured after a vehicle rammed into a Christmas market.
READ MORE: Germans stage pro- and anti-refugee rallies at Berlin attack site (PHOTOS, VIDEOS)