Judge OKs Trump University settlement, deadline set to 2 days before he's sworn in as president
Published time: 21 Dec, 2016 06:56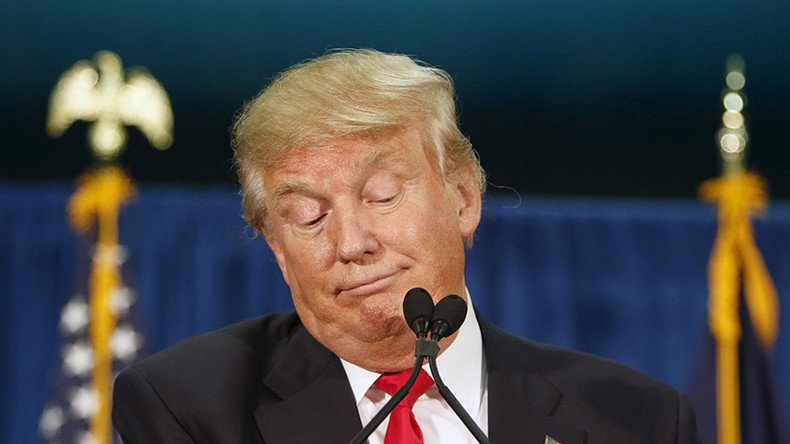 On Tuesday evening, US District Court Judge Gonzalo Curiel issued an order for Trump University to pay $25 million to settle fraud lawsuits over the president-elect's educational real estate program.
US President-elect Donald Trump agreed in November to settle with more than 6,000 students who say they were cheated by his Trump University with false promises of teaching them his real estate tricks. Trump University ceased giving classes in 2010.
The decision to settle solves two class-action lawsuits and a fraud case filed in 2013 by the New York attorney general.
The $25 million settlement must be handed over to the plaintiffs' lawyers by January 18, 2017, just two days before Donald Trump's inauguration ceremony. If the University is unable to do so, Trump himself has to come up with the money.
"By any metric, this is a fair, adequate, and reasonable settlement," the attorneys were cited by the NY Post as saying.
"In light of the multiple risks of continued litigation, the complexity of individualized damages determinations, and the likelihood of delay of any recovery, the court preliminarily finds that the estimated amount of recovery that eligible class members will receive is fair, adequate, and reasonable," Curiel was cited as saying by Bloomberg.
The settlement includes $21 million for the former students, while the rest goes to the New York attorney general. The plaintiffs' attorneys have already agreed to waive their fees, and have been working on the case pro bono.
The deal would refund about half of the fees that students of Trump University had paid, which were typically between $1,500 for a three-day seminar, and $35,000 for an in-person mentorship program.
The suit states that "Eligible Class Members will receive payments estimated to amount to 50% of what they spent on the Trump University Live Events, less any refunds received."
As part of the settlement, Trump and Trump University did not have to admit to any wrongdoing.
"President Trump is pleased to have this case behind him so he can focus on every important issue facing this country," Trump's attorney Daniel Petrocelli previously said. "He was willing to sacrifice his personal interests to put this behind him and move forward," the lawyer said back in November.
Judge Curiel has given the students an additional 75 days to file a written objection to the deal, and there is a possibility that appeals could delay the distribution of the funds. The final approval hearing will be on March 30.
This is the same judge whom Trump accused of inherent bias due to his Mexican ethnicity. Judge Curiel urged Trump and the former students to settle in order to avoid the case becoming the first trial in history involving testimony from a president-elect.