FBI reveals search warrant for Clinton email probe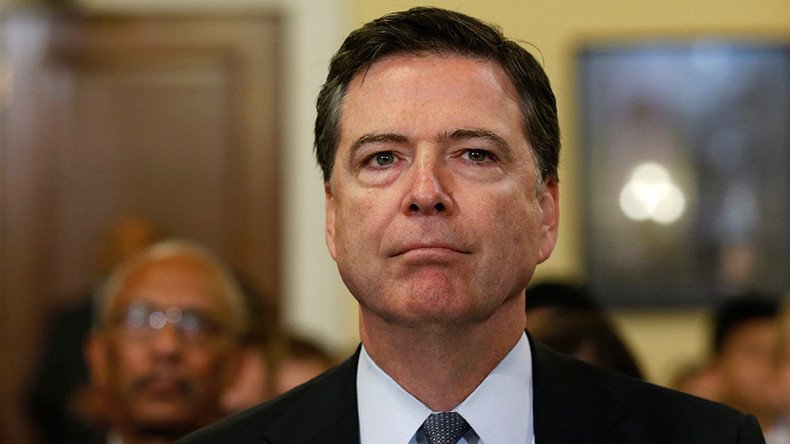 The FBI has made public documents related to the controversial October reopening of its probe into Hillary Clinton's private email server; the Democratic presidential candidate has blamed the investigation announcement for her defeat at the polls.
The federal probe into Clinton's use of a personal email server while she was secretary of state appeared to be closed in July, when FBI Director James Comey took the unprecedented step of giving a press conference to explain why he advised the Department of Justice not to press any charges in the matter. On October 28, however, Comey sent a letter to Congress informing the lawmakers that emails that "appear to be pertinent to the investigation" were recovered in connection with an "unrelated case."
The emails in question were apparently found during a search of the computer belonging to former Congressman Anthony Weiner (D-New York), the husband of Clinton aide Huma Abedin. Weiner was accused of sending sexually explicit images to a minor.
US District Judge Peter Kevin Castel ordered the release of the search warrant, the FBI's request for it, and the inventory of what was recovered, by noon on Tuesday.
The letter explaining the request for the search warrant has been heavily redacted.
Comey notified Congress on November 6 that the FBI had "not changed our conclusions" regarding Clinton since July, closing the case again. The damage had been done by then, according to both Clinton and statistician Nate Silver of FiveThirtyEight.
Others have noted, however, that Clinton's massive dip in the polls took place days before Comey's letter, following the Obama administration's announcement that health care premiums under the Affordable Care Act, better known as Obamacare, would skyrocket in 2017.
You can share this story on social media: