Trump lashes out at 'radical Islamists' following murder of Russian envoy, Berlin truck attack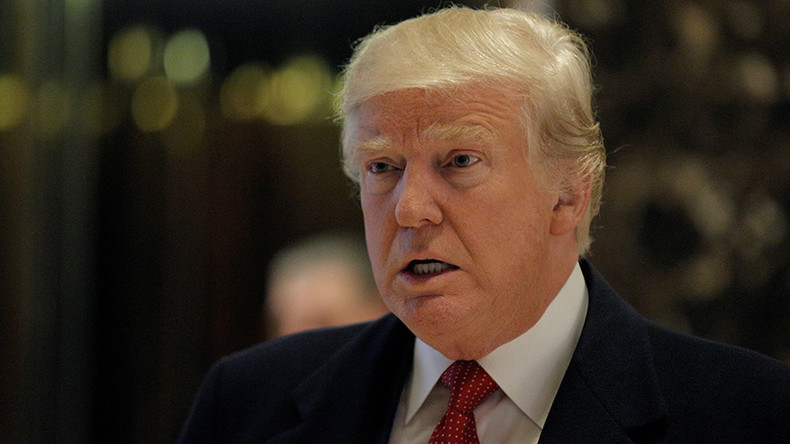 US President-elect Donald Trump had harsh words for radical Islamism as he condemned the murder of the Russian ambassador to Turkey and the truck attack on a crowded Christmas market in Berlin.
"Today we offer our condolences to the family and loved ones of Russian Ambassador to Turkey Andrey Karlov, who was assassinated by a radical Islamic terrorist. The murder of an ambassador is a violation of all rules of civilized order and must be universally condemned," Trump said in statement, following the Ankara shooting.
READ MORE: 'It's astounding how close Turkish assassin got to Russian ambassador'

His comments came following the first murder of a Russian ambassador in nearly a century. Ambassador Andrey Karlov was shot as he was speaking at the opening of an exhibition called 'Russia in the Eyes of Turks' at an art gallery in Ankara, Turkey's capital. The gunman has been identified as Mevlut Altintas, a member of Ankara's riot police force.
World leaders and diplomats have been expressing their condolences and outrage over the murder.
Today there were terror attacks in Turkey, Switzerland and Germany - and it is only getting worse. The civilized world must change thinking!

— Donald J. Trump (@realDonaldTrump) 19 декабря 2016 г.
In an apparently unrelated incident on Monday, the same day, a truck plowed through a crowd at a Berlin Christmas market, killing 12 people and injuring nearly 50. Authorities now presume it to be an act of terrorism.
Trump also commented on that tragedy shortly after the incident.
READ MORE: Horrified witnesses capture shocking aftermath of Berlin truck attack (DISTURBING VIDEOS)

"Isis and other Islamist terrorists continually slaughter Christians in their communities and places of worship as part of their global jihad. These terrorists and their regional and worldwide networks must be eradicated from the face of the Earth – a mission we will carry out with all freedom-loving partners," he said shortly after the Berlin truck attack.
Later on Twitter, the president-elect summed up Monday with the following tweet.
You can share this story on social media: