Trump nominates Florida Panthers owner Viola as army secretary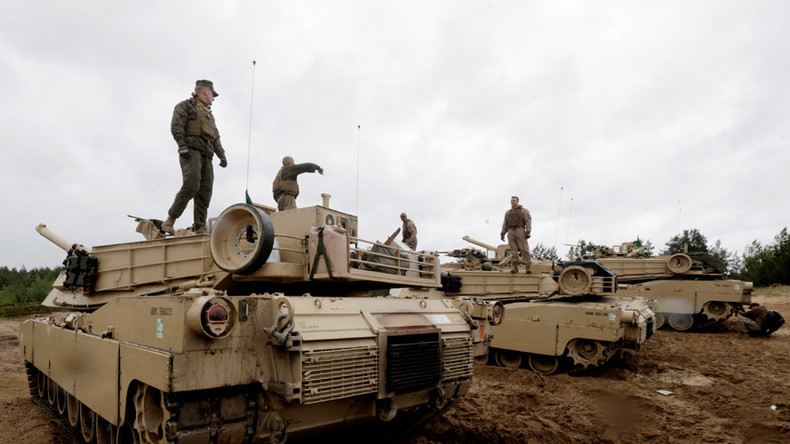 President-elect Donald Trump has announced the nomination of Vincent Viola as secretary of the army, pending Senate approval. Viola is a retired paratrooper, former chairman of NYMEX, and current owner of the NHL's Florida Panthers team.
"I am proud to have such an incredibly accomplished and selfless individual as Vincent Viola as our Secretary of the Army," Trump said in the announcement.
"Whether it is his distinguished military service or highly impressive track record in the world of business, Vinnie has proved throughout his life that he knows how to be a leader and deliver major results in the face of any challenge. He is a man of outstanding work ethic, integrity, and strategic vision, with an exceptional ability to motivate others."
POTUS-picking: Electoral College under intense focus in controversial election year
"The American people, whether civilian or military, should have great confidence that Vinnie Viola has what it takes to keep America safe and oversee issues of concern to our troops in the Army."
The Brooklyn-born Viola graduated from West Point in 1977 and served in the 101st Airborne Division. After his active service ended, he worked as a trader at the New York Mercantile Exchange (NYMEX), where he became chairman in 2001. In 2008, he founded Virtu Financial, a pioneer in the controversial practice of high-frequency trading.
"It is an honor to be nominated to serve our country as President-elect Trump's Secretary of the Army," said Viola, vowing to provide Trump "with the land force he will need to accomplish any mission in support of his National Defense Strategy."
America's soldiers should "have the ways and means to fight and win across the full spectrum of conflict," he added.
READ MORE: Rick Perry to head Energy, department he once sought to abolish
If confirmed, Viola would be the 23rd secretary of the army, the largest service branch of the US military.
He would be replacing Eric Fanning, the first openly gay chief of any US military branch. Fanning was nominated in November 2015 but only confirmed in May 2016.
READ MORE: Trump taps ExxonMobil CEO Rex Tillerson as secretary of state
Viola's nomination continues the trend of Trump picking business leaders and retired military officers for his cabinet. Most recently, he appointed ExxonMobil CEO Rex Tillerson as secretary of state, and fast-food CEO Andrew Puzder as secretary of labor. Retired USMC General James Mattis will need a waiver from Congress to become secretary of defense because he has been retired less than seven years.