2 killed in 40-vehicle pileup after tractor-trailer plunges off highway in Maryland (VIDEOS, PHOTOS)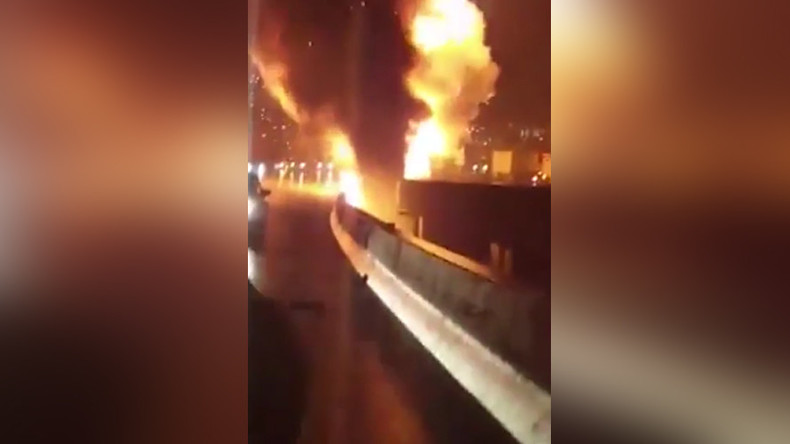 Two people have been killed and at least 11 injured in a major traffic incident on a highway in South Baltimore, Maryland on Saturday morning.
"We have approximately about a 40-car pileup on the northbound side of I-95 near the Washington Boulevard exit," Baltimore City Fire Chief Roman Clark told reporters, adding "there was a tractor-trailer that actually went over the embankment."
Clark advised drivers stranded in their cars due to the pileup to remain inside their vehicles and to try to stay warm.
Reuters reports that three of those injured are in serious condition.
Dramatic footage from the scene apparently captured the moment the tractor-trailer crashed, bursting into flames as it rolled over the road barrier.
The road has been closed and detours are in place, as emergency crews are dealing with the accident.
State traffic services warned drivers against venturing out in adverse icy weather conditions early on Saturday, recommending that travel be delayed until temperatures rise.
Baltimore Mayor Catherine Pugh has issued a statement expressing her sympathy for those affected by the crash and asking residents to "delay travel if possible."
"Today's icy road conditions remind us all that it is imperative to exercise extreme caution due to severe weather," she warned.