E-cigarette fire forces American Airlines emergency landing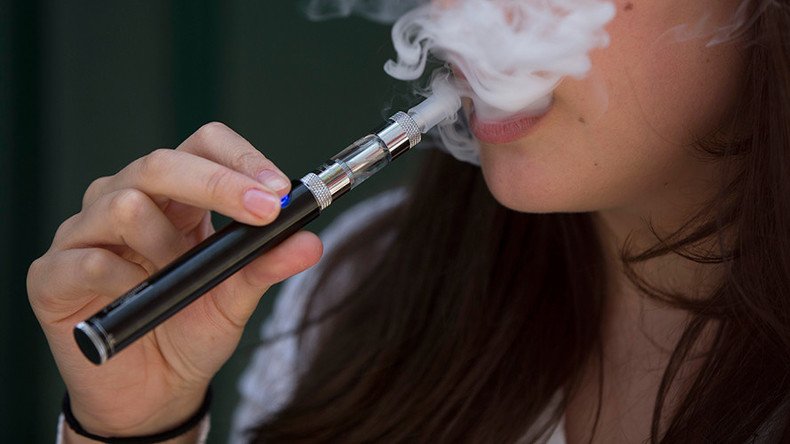 Passengers of an American Airlines flight were in for a spot of panic when a fire broke out in one of the bathrooms after a passenger tried to use his electronic cigarette device. No one was injured but the plane had to make an emergency landing.
Flight AA 1129 from Dallas-Fort Worth, Texas to Indianapolis, Indiana had to divert to Little Rock, Arkansas on Thursday afternoon, after a passenger's electronic cigarette device "malfunctioned" and caught fire in the airplane's restroom about halfway into the flight.
#AA1129 American Airlines. Dallas Fort Worth-Indianapolis diverted to Little Rock. Passengers report something caught fire & quick descent

— Flight Alerts ⚠ (@FlightAlerts777) December 15, 2016
Crew members rushed to put out the blaze with onboard fire extinguishers, and the trip was cut short. The 137 passengers were flown to Indianapolis later in the day by a replacement plane.
None of the passengers or the five crew members were injured, American Airlines spokesman Ross Feinstein told AP. The MD-82 was inspected upon returning to Dallas and no damage was discovered, he added.
"There was just a lot of panic in the plane and we just really quickly realized that we were going to do a quick descent. We still didn't know what was going on and so we made the fastest descent I have ever experienced," Cindy Nelson, one of the passengers, told WRTV in Indianapolis.
"We saw the flight attendants frantically grabbing a fire extinguisher," said Susan Karimi, another passenger.
"I started saying a prayer. That's all I could do and believe that we were going to land... and we made it," said Nelson.
The Transportation Security Administration allows passengers to carry electronic cigarettes or vape pens on board planes, but not to use them or to place them in checked baggage, because the lithium-ion batteries pose a fire hazard. Smoking of any kind is forbidden on all US flights.
Problems with fire-prone batteries got Samsung's Galaxy Note 7 smartphones banned from airplanes across the world this fall, prompting the South Korean manufacturer to recall and discontinue the model.
You can share this story on social media: