US officially bans Samsung Galaxy Note7 smartphones from air transportation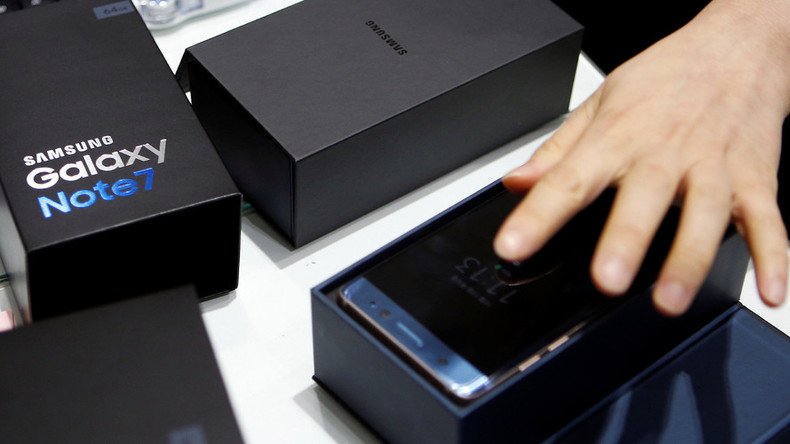 The Samsung Galaxy Note7 has officially been banned from all airplanes due to its tendency to explode. The phones can't be shipped as air cargo. This comes after the recall of the device, including replacement devices issued from unofficial recalls.
The US Department of Transportation (DOT) along with the Federal Aviation Administration (FAA) and other shipping agencies has issued an emergency order to keep the Samsung Galaxy Note7 off of any and all planes. This comes on the heels of more documentation of the phones exploding this week, some of which were replacement devices that were received after Samsung issued an unofficial, voluntary recall.
"The fire hazard with the original Note7 and with the replacement Note7 is simply too great for anyone to risk it and not respond to this official recall," said CPSC Chairman Elliot F. Kaye in a statement. "I would like to remind consumers once again to take advantage of the remedies offered, including a full refund. It's the right thing to do and the safest thing to do."
READ MORE: Samsung continues to go up in flames (VIDEO)
DOT apologized for the inconvenience to passengers but emphasized the need to ban the Note 7, saying "We are taking this additional step because even one fire incident inflight poses a high risk of severe personal injury and puts many lives at risk."

Samsung also announced that they would stop manufacturing the product and encouraged Note 7 owners to turn their phones off and stop using them. By unintentionally manufacturing a smoke bomb, Samsung has lost $2.3 billion with the Note7.
Passengers who attempt to bring their Note7 devices on planes may face fines. Travelers who attempt to hide their Note7 in checked luggage "are increasing the risk of a catastrophic incident" and face criminal prosecution, along with fines.
You can share this story on social media: