Woman dragged off flight by police for boarding plane too early (VIDEO)
Published time: 15 Dec, 2016 17:43
Edited time: 16 Dec, 2016 13:35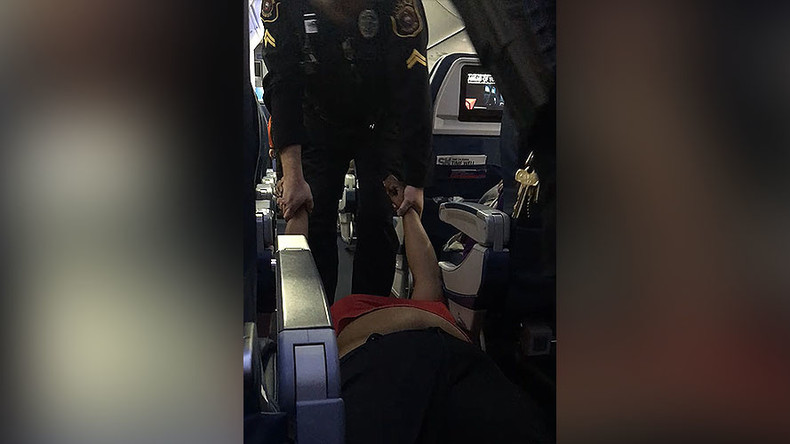 Police at Detroit Metropolitan Airport physically removed a woman from a Delta Air Lines flight after she had boarded the plane without permission, then refused to leave her seat. The removal was caught on video by other passengers on the flight.
The woman allegedly broke boarding and baggage-check rules prior to a flight from Detroit to San Diego, California, airport officials told WXYZ.
The woman was reportedly concerned about storing her baggage in an overhead compartment.
When police arrived, the woman made them drag her dead-weight body off the plane as other passengers watched.
"Despite repeated requests by officers, the woman refused to leave the aircraft and had to be removed," Delta Airlines said in a statement. "She was arrested and charges are pending."
Disobeying a flight attendant is a federal offense.