Passengers gain 'unauthorised access' to American Airlines plane in Philadelphia
Published time: 23 Oct, 2016 15:53
Edited time: 15 Feb, 2018 13:05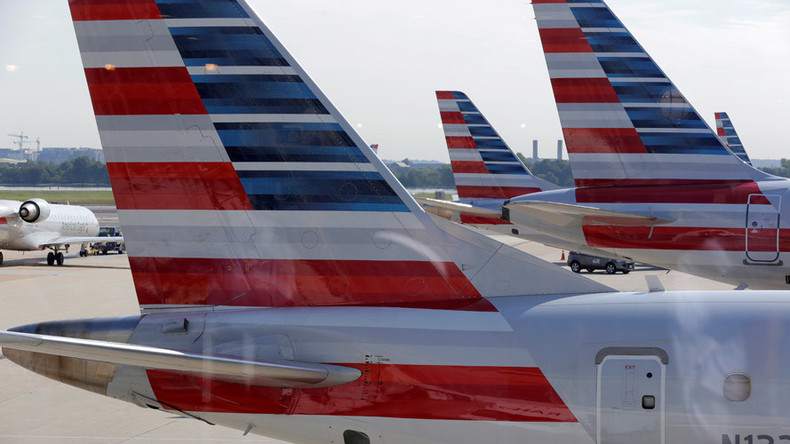 An investigation is underway into how two people gained "unauthorised access" to an American Airlines plane at Philadelphia International Airport on Sunday.
The incident was confirmed by American Airlines to WPVI TV. "Two passengers gained unauthorized access to one of our aircrafts earlier this morning. Out of an abundance of caution, we are utilizing a different aircraft for the flight to Boston. We apologize to our customers for the inconvenience," the airline said.
Flight 1655, which was bound for Boston, was delayed by the incident.
Investigators are trying to determine how the people were able to gain access to a secured door that's supposed to be controlled only by airport officials.
A passenger on the plane, however, said the captain told them that the jetway door was not locked overnight, allowing a couple to access the aircraft, according to WCVB5.
The captain originally said the passengers, who did not speak English, were on the wrong flight, but American Airlines later established the couple was actually on the correct flight to Boston.
American Airlines says this was not considered a security breach because all passengers were vetted by the TSA.