Google reveals 8 secret letters from FBI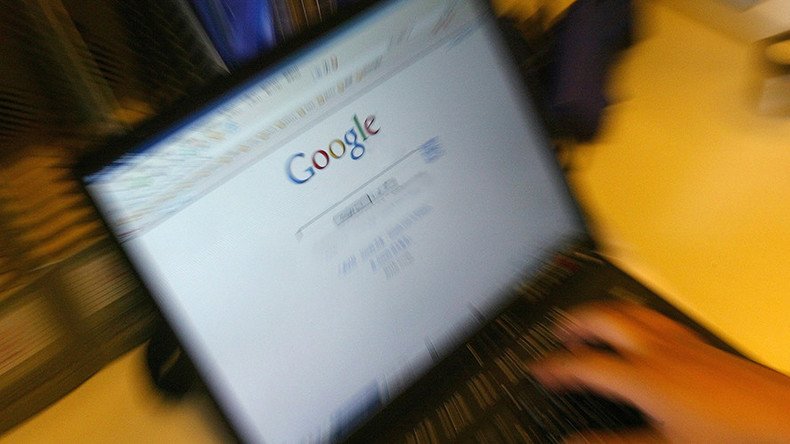 For the first time, Google has published a number of National Security Letters used by the FBI to demand subscriber information for specific accounts in lieu of a search warrant.
Eight such letters, dated from 2010 to 2015, were posted online on Tuesday with minor redactions, after the federal government lifted the restrictions normally associated with the NSLs. All eight letters cite authority under Title 18 Section 2079 of the US Code, used for domestic internet surveillance.
The letters demand "name, address, length of service and electronic communication transactional records" for the accounts listed, from their inception to the date on the letter, and ask Google not to "disable, suspend, lock, cancel or interrupt" service, since that might alert the user to surveillance.
"We minimized redactions to protect privacy interests, but the content of the NSLs remain as they were when served. We are also publishing the correspondence reflecting the lifting of the nondisclosure restrictions," Richard Salgado, Google's director for law enforcement and information security, wrote on the company's blog.
Salgado said that Google will "remain vigilant in opposing legislation that would significantly expand the universe of information that can be obtained with an NSL." The company has fought the government's use of the letters for years, most notably in 2013.
The letters amount to secret administrative subpoenas, which the FBI has used to force companies to hand over customer information, according to the Intercept. The letters carry the weight of law, but unlike search warrants are not signed by a judge. They always come with a gag order, prohibiting the recipient from disclosing the letter's existence unless specifically permitted by the Bureau.
As a result, the only thing Google has been allowed to tell the public is the approximate number of such letters the company has received in a six-month time period: more than one and less than 500, noted the Verge.
In June, Yahoo published three NSLs the company had received, revealing that the FBI had requested more information than it was legally allowed, including email records and online browsing histories. The FBI has maintained its requests were legal and legitimate.
At the time, however, Yahoo was already scanning all of its users' emails for specific information on orders by US intelligence officials, according to revelations by former employees that emerged in October. It remains unknown which agency made the request, or whether it used a NSL to do so.
You can share this story on social media: