Obama orders 'full review' of election hacks, results not to be made public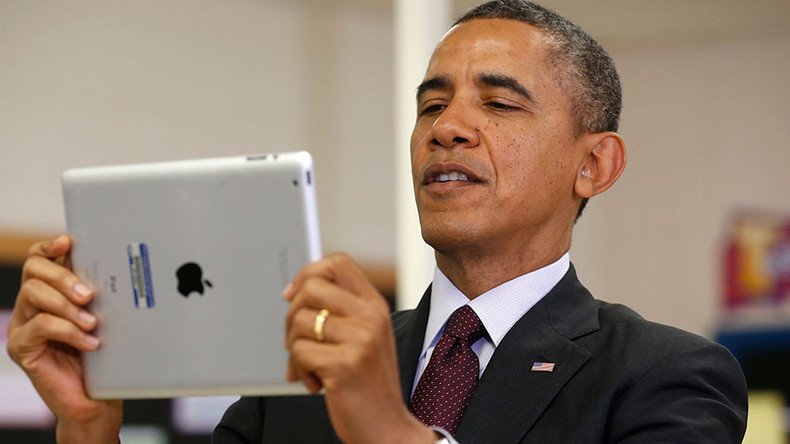 President Obama has ordered US spy agencies to prepare "a full review" of election-linked cyberattacks, but the public may never see it. The report should be ready before Obama vacates office and it is likely to be disclosed only to "a range of stakeholders."
"The president has directed the intelligence community to conduct a full review of what happened during the 2016 election process," presidential aide Lisa Monaco told reporters at a breakfast hosted by The Christian Science Monitor. She said the review's aim is "to capture lessons learned from that."
"That's going to be first and foremost a determination that's made by the intelligence community," she said.
Despite the headline-capturing hacking, which the US intelligence authorities blamed on Russia, the public may never have a chance to review the findings.
READ MORE: 'Red Scare 2': Russia and the 2016 US election
According to Monaco, the results will be only available "to a range of stakeholders to include Congress."
"We want to do so very attentive to not disclosing sources and methods that may impede our ability to identify and attribute malicious actors in the future," she explained.
Monaco has also admitted that the Obama administration is determined to "impose costs" on those behind cyberattacks and use "all elements of national power against the cyber threat."
In a possible attempt to head-off a public outcry, Deputy White House Press Secretary Eric Schultz has also assured that the review is "not an effort to challenge the outcome of the election," but rather "a major priority for the president of the United States." The latter being a reason for the agencies to finish their work before President Obama hands over the White House keys to President-elect Donald Trump on January 20.

Schultz said that the US intelligence agencies will go as far as 2008 to examine patterns of "malicious cyber-activity timed to election cycles."

In October, the US officially accused Russia of the hacks that targeted emails of Hillary Clinton, her team and members of the Democratic National Committee (DNC). However, since than, Washington has presented no proof of Moscow's involvement in hack attacks.
READ MORE: US presidential campaign has become 'global shame' – Russian FM spokeswoman
Moscow has consistently denied allegations about its possible role, with President Vladimir Putin accusing the US government of dragging Moscow into the presidential election to manipulate American voters.
As the race between Trump and Clinton, heated up, the former Secretary of State directly accused Russia of meddling with the process.
The accusations, however, fell flat both with her rival and his supporters.

In a recent interview with Time magazine, Trump again said that he does not "believe they interfered."

"I don't believe it. I don't believe they interfered," he told the magazine that just named him "the person of the year."
You can share this story on social media: