'Smart sex toys' company to settle lawsuit over gathering customer's data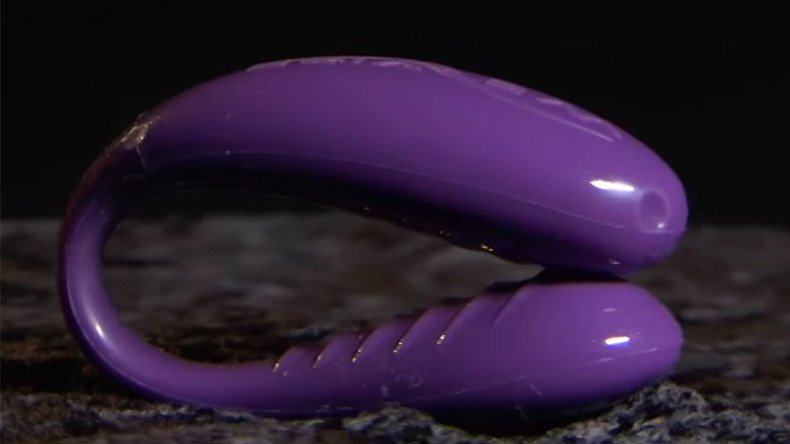 A maker of vibrators that can connect to the internet says it will settle a class-action privacy lawsuit that claimed the company gathered data on customers, including app settings that measured vibration levels and how long toys were used.
The settlement, filed recently in an Illinois federal court, says Standard Innovation, maker of We-Vibe sex toys, has "agreed to terms" regarding the anonymous plaintiff's claims "on behalf of herself and a putative settlement class."
READ MORE: Class action filed against 'smart' dildo for tracking customers intimate movements
The suit, filed in September by a Chicago-area woman, alleged that the We-Vibe vibrator app for iOS and Android had collected information without consent on customers' uses of the company's sex toys, including how often and for how long toys were used, as well as vibration settings and temperature levels of vibrators. The data would then be sent to the Canadian company's servers, according to the suit.
"This is one of the more incredible invasions of privacy we've ever dealt with," Eve-Lynn Rapp, an attorney with the law firm that filed the lawsuit, told the Chicago Tribune.
The plaintiff purchased a We-Vibe Rave vibrator for $130 in May, according to the suit, then downloaded We-Vibe's We-Connect app. She said in the suit that she was never notified that her activities and "personally identifiable" information were monitored by the company every time she activated the app.
"There's been no allegation that any of our customers' data has been compromised," company spokesman Denny Alexander said in September. "However, given the intimate nature of our products, the privacy and security of our customers' data is of utmost importance to our company. Accordingly, we take concerns about customer privacy and our data practices seriously."
In October, the company announced updated privacy and security policies for We-Vibe customers.
"As with many apps, We-Connect requires some data collection to allow the app to work," the company said when it revealed the new policies. "That data is used in aggregate and anonymous form as to not identify individual users. If you don't use the We-Connect app with our products, they do not collect any data."
We-Vibe's app allows users to control toys remotely via a smartphone that is paired with a device, among other uses. The company has said that most of the app users do not create an account with the company.
You can share this story on social media: