Class action filed against 'smart' dildo for tracking customers intimate movements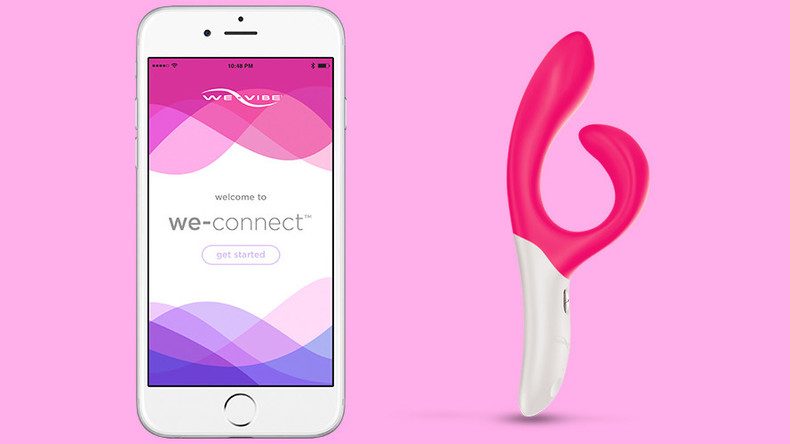 A class action lawsuit has been filed against a "smart" dildo manufacturer for keeping tabs on its customers' use of the product.
We-Vibe 4 Plus is the name of the innovative vibrator that connects to an app via Bluetooth and allows the user's partner to control the sex toy from anywhere in the world.
However, as it seems with any technology these days: hackers are watching. Two of which held a talk at the Def Con hacking conference in Las Vegas last month and spoke of We-Vibe's security flaws.
READ MORE: Hackers with attitude: Two arrested for hack that leaked contact info of nearly 30,000 feds
Known only by their handles "g0ldfisk" and "followr", the independent hackers told audiences that We-Vibe's ability to be controlled remotely leave customers vulnerable to extreme hacking:
"A lot of people in the past have said it's not really a serious issue. But if you come back to the fact that we're talking about people, unwanted activation of a vibrator is potentially sexual assault," said followr.
The pair said they discovered the app has been "phoning home" by sending customers' data back to the manufacturer, Standard Innovation.
Information that could potentially be shared includes details about when the customer uses the toy, the vibration settings that were used and the temperature of the device, all along with the user's email address.
Now, a woman has filed a class action lawsuit, on behalf of several disgruntled customers, against Standard Innovation in an Illinois federal court, reported Courthouse News.
READ MORE: Morning buzz! Vibrator alarm clock offering orgasmic wake-up call sells out

The customers are seeking punitive damages and accuse the company of consumer fraud, unjust enrichment, intrusion upon seclusion, violating the Federal Wiretap Act and the Illinois Eavesdropping Statute.
We-Vibe have stated that they cannot comment on the lawsuit as they have yet to be formally made aware of any such filing.
However, following on from the Def Con revelations, the company said the "mostly anonymized" transmitted data was for "market research" purposes and promised to "clarify" its terms and conditions and give customers the option to opt-out of such data sharing in future.
You can share this story on social media: