Hackers with attitude: Two arrested for hack that leaked contact info of nearly 30,000 feds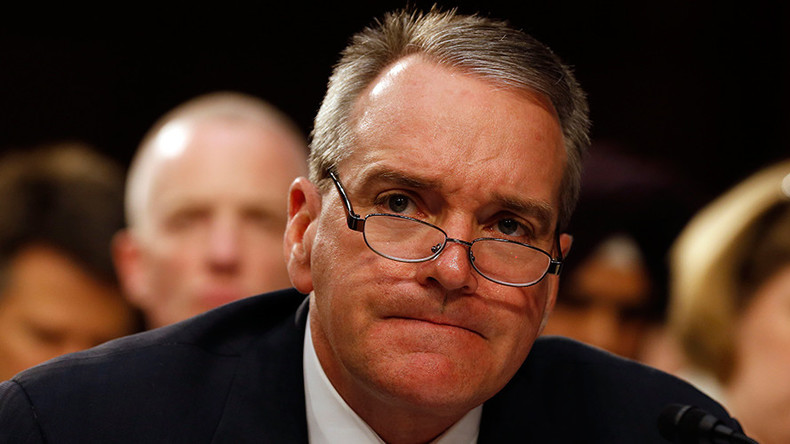 Two North Carolina men were arrested for allegedly participating in hacks targeting high ranking federal officials. The cyberattack led to the leaking of contact information for over 20,000 FBI employees.
Andrew Otto Boggs, 22, and Justin Gray Liverman, 24, who were both arrested by the FBI on Thursday, are more likely better known by their monikers Incursio and D3f4ult, respectively.
The Eastern District of Virginia Department of Justice released news of their arrest, but did not list the charges they face. However, their involvement with "Crackas with Attitude" means they could be facing some very serious charges.
Crackas with Attitude (CWA) is the name of a hacking group that hacked the CIA director's personal emails as well as those of FBI Deputy Director Mark Giuliano. CWA's most recently highly publicized hack of the Department of Justice (DOJ) led to the exposure of as many as 9,000 employees at the Department of Homeland Security and 20,000 at the FBI.
Members of CWA claim their high profile hacks were the result of "social engineering." In laymen's terms, they would impersonate their targets and request information that would allow them to gain access to their victim's accounts or information.
For example, a member of the group claimed to have accessed the DOJ's system by calling the information desk and pretending to be a new employee, Motherboard reported.
CWA members also enjoyed taunting their victims, such as when they found Giuliano's cellphone number after hacking him.
"I called it and asked for Mark and he's like, 'I don't know you, but you better watch your back' and then he hung up and I kept calling and he was getting mad then he didn't pick up," one member told Motherboard.
The members frequently communicated over Twitter and posted about their hacks from there as well. However, this is what undid Boggs. The affidavit claims that he logged into a Twitter account affiliated with the hacks from his father's home, allowing authorities to trace the IP address.
Liverman made the same rookie mistake after logging into his Twitter account from an IP address that was registered to where he was living.
Boggs and Liverman are not the first members of CWA to be caught. One member operating under the alias Cracka was arrested in England and is believed to be a teenage boy. A member known as "Cubed" was found to be a 15-year-old boy living in Scotland when he was arrested.