1 officer killed, 1 critical, manhunt underway in Georgia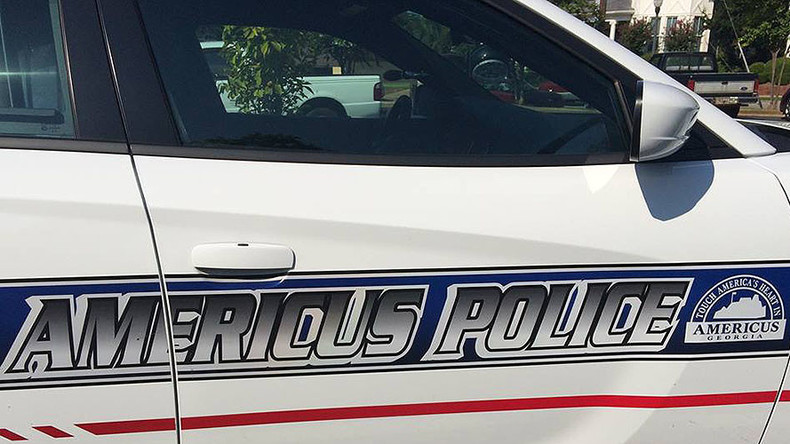 A manhunt is underway in Georgia after a man shot and killed a police officer and injured another at an apartment complex near Georgia Southwestern State University in Americus.
A police officer was killed, while a public safety officer at the university was also listed as being in a 'critical, critical' condition after the shooting on Wednesday morning.
The university issued an alert on its website saying that even though the shooting occurred off campus, it was on lockdown.
A shooting has taken place off campus near the south side of the Griffin Bell Golf Course. Students, faculty & staff should remain in place

— Georgia Southwestern (@GaSouthwestern) December 7, 2016
No new updates regarding the off-campus shooting. Please remain in place.

— Georgia Southwestern (@GaSouthwestern) December 7, 2016
The shooter was not a student at the university.
Americus Police Chief Mark Scott said the officers had been looking for the man at the apartment complex.
"They encountered the suspect they'd been looking for," Chief Scott said, according to WXIA.
The suspect, who remains at large, has been identified as Minguel Kennedy Lembrick, according to Albany, Georgia Police Department, on Wednesday and is "armed and dangerous."

Police had been following up on a domestic dispute emergency call when they encountered Lembrick. Shots were fired. It is unknown whether Lembrick was hit.
Americus is some 130 miles south of Atlanta, according to the Georgia Bureau of Investigation.