Officer once jailed for DUI and making his child drive is up for promotion – report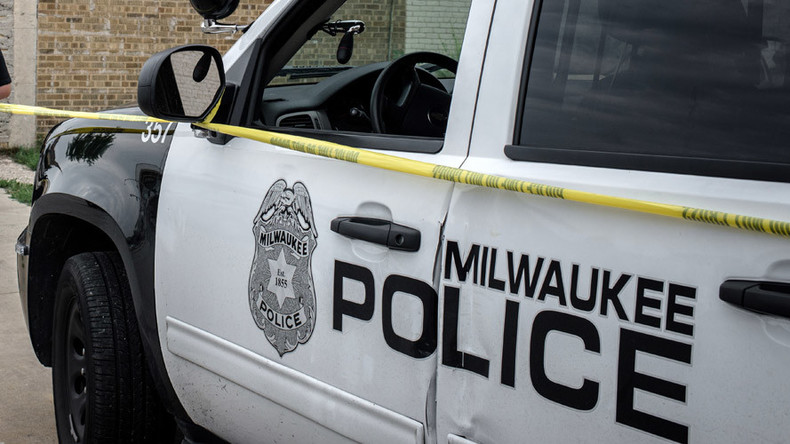 A Milwaukee sergeant, who once served a jail time after making his minor daughter drive while he was drunk, may soon become a lieutenant. Milwaukee Police Chief reportedly named him among candidates "suitable for promotion."
John P. Corbett served 30 days on work release in 2011, when he was indicted for driving under influence with a child in his car and letting his then 13-year-old daughter get behind the wheel.
When questioned on the 2010 incident, the girl told authorities that her father took the wheel only after she got lost on the way back home from Fond du Lac County, where they spent a day hunting.
During his jail time, Corbett kept working as a police sergeant during the day, but had to spend nights at prison. He was also suspended from work for 60 days.
Six years after committing his crime, Corbett has been named among candidates for a promotion, Journal Sentinel reported.
In his recommendation, Milwaukee Police Chief Edward Flynn wrote that those up for lieutenant promotion, including Corbett, have been "put through a timely internal vetting process wherein the members' entire record was reviewed, including disciplines, open and closed investigations, administrative matters (e.g. use of force reports, squad accidents, criminal investigations, citizen complaints), fitness and history with the FPC."
"I certify that these members are in good standing with the department and suitable for promotion," he wrote, according to the Journal.
Milwaukee police spokesman Sgt. Timothy Gauerke has told the news outlet that Corbett faced consequences after DUI incident, including a loss in his paycheck equaling to about $17,000 per year.
"He also fulfilled the criminal sanctions set forth by a judge in Fond du Lac County. Having completed the suspension and judicial process he is relieved from further sanctions related to this incident," Gauerke said.
The decision on whether to grant Corbett the promotion or not is behind the civilian Fire and Police Commission. After failing to reach an agreement the Commission had to reschedule their Thursday meeting for Monday.
According to Journal Sentinel, both Police Chief Flynn and the Commission have a history of promoting controversial candidates.
Among those was an officer promoted despite that his past behavior provoked public outrage as well as one of three officers involved in the arrest of Derek Williams, who died in police custody in 2011.
The latter, Richard Ticcioni, was promoted to detective despite opposition from two residents, who questioned the decision at a commission meeting.
Ticcioni and the other officers were cleared of wrongdoing by authorities on departmental, state and federal, Journal Sentinel reported. No charges were issued either, even though an inquest jury recommended state misdemeanor charges against Ticcioni and his colleagues.