No charges for Charlotte cop in Keith Lamont Scott shooting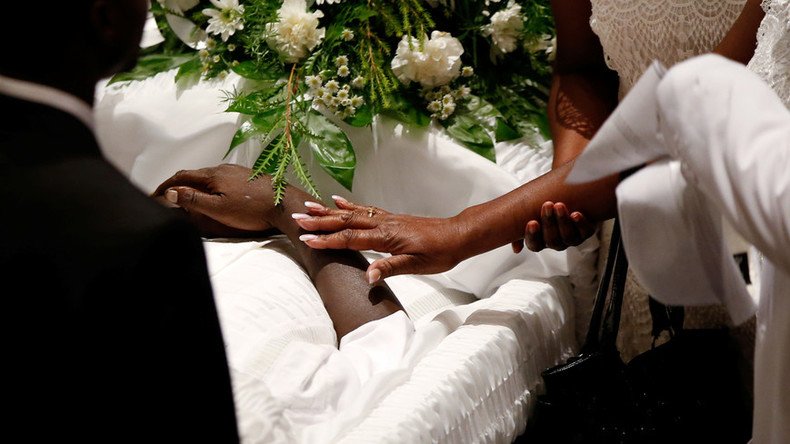 Authorities in Mecklenburg County, North Carolina, have decided not to charge the Charlotte police officer who shot and killed Keith Lamont Scott, 43, in September. The black man's death prompted several days of protests that at times turned violent.
Officer Brentley Vinson, who fatally shot Scott on September 20, will not face criminal charges, Mecklenburg County District Attorney Andrew Murray announced on Wednesday morning.
"It is my opinion that Officer Vinson acted lawfully when he shot Mr. Scott," Murray said. "He acted lawfully."
It was a "justified shooting based on the totality of circumstances," the DA added.
Murray told reporters that Scott was armed and refused to comply with officers' commands to drop it. Officers confronted Scott after they saw him in possession of marijuana.
Scott bought the stolen gun illegally, as he had a criminal conviction in Texas in 2005, Murray said.
The DA delivered the decision after meeting with Scott's wife Rakeyia and her attorney, Charles Monnett. Rakeyia Scott had filmed the confrontation and posted the video online. Police released their body camera footage a day later.
Protests that rocked Charlotte after Scott's death saw looters break into a Walmart and set fire to several trucks on Interstate 85.
The Charlotte-Mecklenburg Police Department was put on alert in case of renewed protests, the Charlotte Observer reported.
"I want everyone in this community to know that we meticulously, thoroughly reviewed all of the evidence in this case, and made sure it was credible evidence, in order to make the decision that we made today," Murray said. "I would like the community to take a collective pause, read the report, digest the report – please do not act viscerally on news reports."
Scott's family said they were "profoundly disappointed" that Officer Vinson was not charged, but thanked Murray for explaining his reasoning and treating them with respect.
"We respectfully ask that you keep any protest that may occur peaceful," the family said in a statement.
You can share this story on social media: