Stein sues for hand count of ballots in Wisconsin, risks recount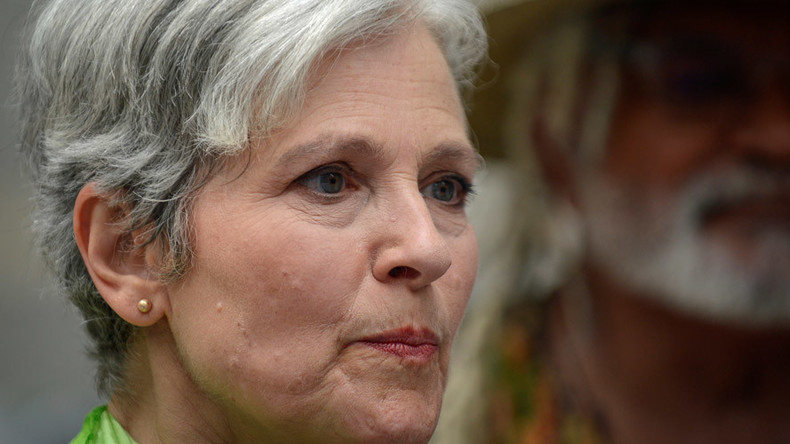 Former Green Party presidential nominee Dr. Jill Stein is suing the Wisconsin Elections Commission after they agreed to begin a recount of presidential ballots but not by hand. The lawsuit could potentially derail the entire effort pending a federal deadline.
Stein's quest to recount the ballots in three states that were key to Hillary Clinton's presidential loss may have hit a bump, as the former presidential candidate files a lawsuit against Wisconsin. While the state's Elections Commission agreed to recount ballots in Dane County, county officials decided to recount votes by machine, the Milwaukee-Wisconsin Journal Sentinel reported.
Dane County, which is home to Wisconsin's capital of Madison, uses computer ballots that are not connected to the internet and lack the capabilities of being hacked remotely, according to Wisconsin Elections Commission administrator Mike Haas.
"Even if the KGB broke into the City-County Building, it's encrypted, it's password protected," County Clerk Scott McDonell told the Journal Sentinel. "I don't know how I would do it without the [local] clerks seeing it."
Stein's lawsuit could put the validity of the entire recount at risk, due to a December 12 deadline for any recounts. The recount is scheduled to begin Thursday, and whether the lawsuit will delay this remains to be seen. But Neil Albrecht, executive director of the Milwaukee Election Commission, is skeptical about the current timeline – much less one with the lawsuit.
Albrecht told the Journal Sentinel that a recount in 2011 for the Wisconsin Supreme Court race took nearly a month. Recounting the presidential ballots will involve counting twice as many ballots within only two weeks.