FEC targets Trump campaign for possible $1.3 million in 'excessive' campaign contributions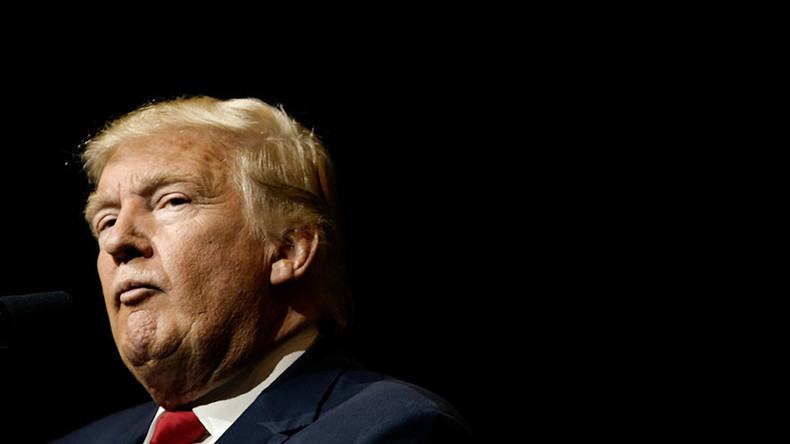 The Federal Election Commission has asked the Donald Trump campaign to correct and clarify more than 1,000 errors in its latest financial filing from October.
The FEC highlighted over 1,000 donations amounting to about $1.3 million that seemingly violated campaign finance laws.
A letter sent to Donald Trump for President Inc. asks the campaign to immediately clarify and take steps to rectify the issues raised.
The FEC is already coming for Trump for breaking campaign finance laws. Let's bet on him being impeached before June...suckers bet

— Mikki Kendall (@Karnythia) November 21, 2016
The FEC requested "information essential to full public disclosure of your federal election campaign finances. Failure to adequately respond by the response date noted above could result in an audit or enforcement action."
The letter points to several different rules the campaign may have broken.
READ MORE: Conflicts of interest pile up as Donald Trump prepares for presidency
The first was accepting contributions from organizations that are not registered as political committees. It found $10,776 in donations from such organizations, including Republican Women of Newton County and Friends of Tim Bearden Inc, an organization set up in May 2016.
The FEC urged the campaign to amend the report to clarify "any apparently prohibited contribution in question was incompletely disclosed," and to refund amounts from organizations that are not registered, providing receipts as proof.
The letter points to a number of contributions from organizations that exceed the contribution limit of $2,700. "No political committee other than a qualified multi-candidate committee may make contributions to a candidate for federal office in excess of $2,700 per Election," the letter reads. The total of such contributions amount to $10,000.
READ MORE: Obama may speak out if Trump threatens America's 'values or ideals' while in office
"The Conservative Action Fund and Manufacturer And Business Association Political Action Committee did not meet the requirements for qualified multi-candidate status as of the date the contribution[s] was made to your committee," it continues.
The letter said that excessive funds should be refunded. It is possible to keep the funds if it is "redesignated for a different election," within 60 days and the contributor authorizes it in writing.
Throughout the FEC document, an 'X' marks the donations that the campaign claims to have redesignated to other elections, which the FEC had explained was a way to rectify excessive donations once they were rerouted within 60 days. The FEC requests receipts from the campaign for these donations.
READ MORE: 'Darkness is good': Trump's chief strategist explains 'power' using Darth Vader
The letter also targeted contributions that exceeded the individual limit of $2700 for individuals and committees. It lists approximately 1,000 individual contributions that appear to have been in violation of these limits.
It also states that a multi-candidate committee can't give more than $5,000 to a candidate, and highlights $10,000 of such donations.
"It appears that your committee has received original contributions that are designated to different elections than the refunds, and/or has refunded an amount greater than the original contributions" for four individuals, the letter says.
The FEC also calls for the campaign to disclose the value of "in kind" contributions from two individuals.
Such letters from the FEC are not unheard of. Both Bernie Sanders and Barack Obama received similar letters during their campaigns.