It's official: Flynn, Pompeo and Sessions in Trump's cabinet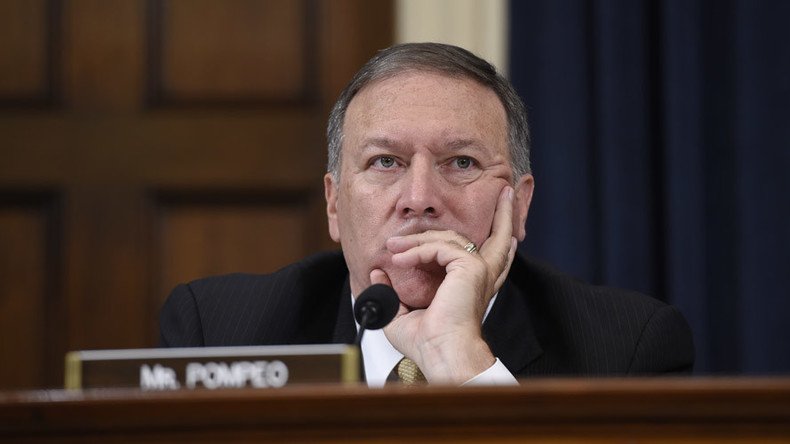 President-elect Donald Trump has offered the job of CIA director to Congressman Mike Pompeo (R-Kansas), Attorney General to Senator Jeff Sessions (R-Alabama), and National Security Advisor to retired General Michael Flynn, the transition team has confirmed.
Pompeo has accepted the offer, according to an unnamed transition team official cited by the news agency.
Speculation had been rife that the Kansas representative was in line for a top position in the incoming administration after news emerged he met with Trump this week.
CIA director or army secretary were two likely possibilities based on Pompeo's background in military and intelligence, according to Mc Clatchy DC.
Pompeo hails from Wichita, Kansas and has served three terms in the House of Representatives. He is also a member of the conservative Tea Party movement.
A West Point and Harvard Law graduate, Pompeo had originally pledged his support to Trump's rival for the Republican presidential nomination, Marco Rubio.
News of his appointment is already drawing criticism as the lawmaker has come under fire for controversial statements made in relation to Muslims and foreign interventionism.
On the other hand, the choice of Pompeo was praised by former CIA agent Evan McMullin, who ran for president as an independent candidate in a failed bid to defeat Trump.
The Republican has been outspoken on his views regarding NSA whistleblower Edward Snowden, telling C-Span in February that he hopes Snowden will get the death penalty for revealing secrets about the US domestic surveillance programme.
"He should be brought back from Russia and given due process, and I think the proper outcome would be that he would be given a death sentence for having put friends of mine, friends of yours, who serve in the military today at enormous risk," he said.
Pompeo also served on the House Select Committee on Benghazi in 2014, which investigated the circumstances around the 2012 terror attacks in Libya and then-Secretary of State Hillary Clinton's involvement.
Pompeo founded Thayer Aerospace and was at the helm of the company – a manufacturer of commercial and military aircraft components – for a decade. Koch Industries was an investor in the company. He went on to become president of Sentry International, an oilfield equipment company.
Meanwhile, Trump has reportedly offered the role of US attorney general to Senator Jeff Sessions.
In February, Sessions became the first senator to endorse Trump at a rally in his home state of Alabama.
A controversial figure, Sessions made a failed bid to become a US District Court judge in 1986 after being nominated by President Ronald Reagan.
During the nomination process, allegations of racism were leveled against Sessions, including a claim by Thomas H. Figures, one of the state's first black federal prosecutors, that inferred the former Alabama state attorney thought the Ku Klux Klan acceptable until he discovered they smoked marijuana.
A NY Times article reveals how, during the 1986 nomination proceedings, Sessions admitted he might have labeled civil rights groups like the National Association for the Advancement of Colored People (NAACP) "un-American" and communist.
"I'm often loose with my tongue. I may have said something about the N.A.A.C.P being un-American or communist, but I meant no harm by," he reportedly said.
Earlier it was reported that retired Lieutenant General Michael Flynn was chosen as Trump's new national security adviser, according to a close source.
The appointments are expected to be confirmed later today.
You can share this story on social media: