Twitter CEO apologizes after backlash over promotion of white supremacist ad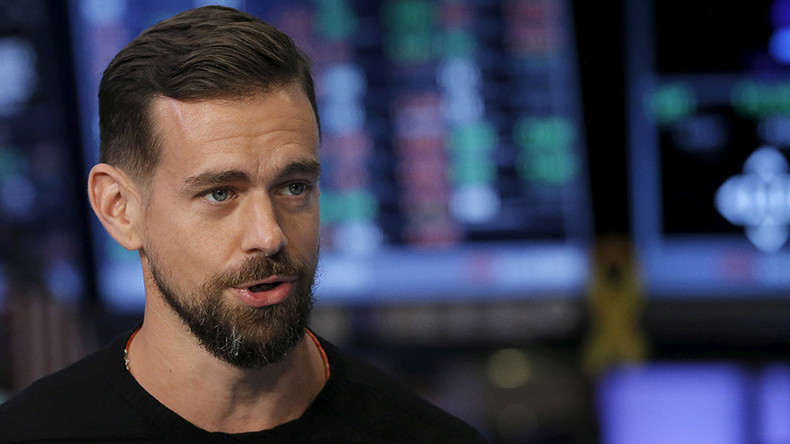 Twitter CEO and co-founder Jack Dorsey has used the social media platform to apologize for the publication of a sponsored ad from a neo-Nazi white supremacist organization on the site – a move that violated the company's own policy on hate speech.
The company and Dorsey came under fire after a Los Angeles-based musician and writer, Ariana Lenarsky, highlighted the presence of the promoted ad from the neo-Nazi group New Order, just hours after Twitter released a statement on their steps to address online abuse.
Twitter quickly suspended a number of white nationalist accounts in a crackdown on hate speech following the publication of its new rules, however, it appeared to miss the New Order account which paid for an ad on the site.
READ MORE: Twitter suspends white nationalist accounts after publishing new rules

An initial statement from Twitter on the matter, obtained by Motherboard, suggested the screenshot in the tweet posted by Lenarsky was old or photoshopped.
Lenarsky denied this and provided timestamps to Motherboard to confirm the authenticity of her post.
She tweeted several messages voicing her anger over the sponsored ad and Twitter's allegations against her before stating she would no longer use the site until there was a change in terms of practice on hate speech.
Dorsey apologized Thursday for what he claims was an oversight caused by the site's automated system. He said the ad which promoted hate was against the company's own policy and clarified that the issue was now resolved.
The ad has been removed and the account that placed it has been suspended.
The internet entrepreneur also directed another apology at Lenarsky specifically, thanking her for bringing the ad to their attention.
Twitter has a Hateful Conduct Policy which states users can not promote "violence against or directly attack or threaten other people on the basis of race, ethnicity, national origin, sexual orientation, gender, gender identity, religious affiliation, age, disability, or disease."
It also adds that accounts whose primary purpose is inciting harm towards others on the basis of these categories will not be tolerated.
Twitter and other social media companies have been frequently criticized over how they handle hate speech on their platforms, an issue that has come to the fore again in the wake of the US presidential election.
READ MORE: Wave of racist incidents spreads fear across US after Trump victory

Earlier this year, the microblogging site divided people after it banned conservative commentator Milo Yiannopoulos for inciting a frenzy of hatred toward Ghostbusters star Leslie Jones.
Opposing hashtags trended on the site as people argued over whether the controversial decision was necessary or unfair censorship of a right-wing viewpoint.
READ MORE: #BanMilo v #FreeMilo: Yiannopoulos Twitter ban splits internet