Twitter suspends white nationalist accounts after publishing new rules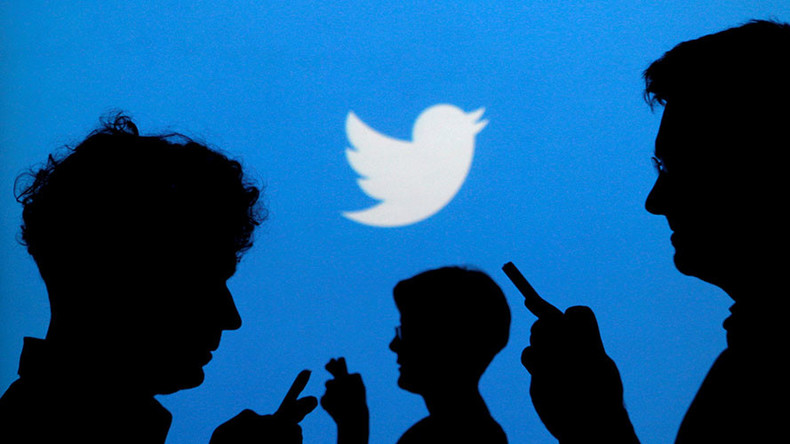 Social media company Twitter suspended several accounts run by people associated with white nationalist ideas, or alt-right, in its efforts to crack down on hate speech.
The accounts were suspended Tuesday, a day after Twitter released new rules to fight online abuse.
Among those purged were the verified account of @RichardBSpencer, president of the white nationalist think tank National Policy Institute (@npiamerica) and Radix Journal (@radixjournal), a magazine run by Spencer, according to the Washington Post.
The alt-right, a loosely organized group that espouses white nationalism, emerged as a counterpoint to mainstream conservatism and has flourished online. Spencer has said he wants blacks, Asians, Hispanics and Jews removed from the United States.
Twitter declined to comment on the suspensions, which included Paul Town, Pax Dickinson, Ricky Vaughn and John Rivers.
"We don't comment on individual accounts, for privacy and security reasons," the company said in an emailed comment.
Twitter was the platform of choice for the campaign of President-elect Donald Trump and the alt-right political movement that embraced him.
Spencer took to alternative social media, posting a YouTube video where he said, "I am alive physically, but digitally speaking, there are execution squads across the alt-right."
"It's corporate Stalinism, in the sense that there is a great purge going on, and they're purging people on the basis of their views," Spencer said in the YouTube post.
Without any trace of irony Spencer's post is entitled "The Knight of the Long Knives," a reference for when Adolf Hitler carried out a series of political purges within his own Nazi party in 1934, intended to consolidate his power in Germany.
Heidi Beirich, spokeswoman for the Southern Poverty Law Center, which monitors hate groups, told USA Today that the center had previously asked Twitter to remove more than 100 accounts of white supremacists, for violating Twitter's terms of service.
"They have done nothing," Beirich said on Monday. She also pointed to two alt-right accounts that had been verified by Twitter, including Spencer's.
On Monday, the FBI released its Hate Crime report for 2015, showing overall hate crime had grown by over 6 percent since 2014, with hate crimes targeting Muslims skyrocketing by 67 percent.
In an interview with Politico, the Southern Poverty Law Center said there were 892 active hate groups last year. The list was dominated by the Ku Klux Klan (190) and black separatists (180).
"Only organizations known to be active in 2015, whether that activity included marches, rallies, speeches, meetings, leafleting, publishing literature or criminal acts, among other activities, were counted in the listing," the SPLC told Politico. "Entities that appear to exist only in cyberspace are not included because they are likely to be individual web publishers who likely to falsely portray themselves as powerful, organized [g]roups."
Spencer said the suspensions were unlike the ban of Milo Yiannopoulos, who was banned in July from Twitter after sending actress Leslie Jones a string of tweets insulting her race and intelligence after her appearance in the Ghostbusters remake. His tweets often featured pictures of gorillas sent to Jones.
"I support people like Milo when they are banned from Twitter, but Milo was engaging in something that could be called 'harassment,' Spencer said. "I totally think he should have stayed."
"I and a number of other people who just got banned were not even trolling," he said. "I was using Twitter just like I always used Twitter: to give people some updates and maybe comment a news story here and there."
Spencer complained that the move was a "coordinated effort to just wipe out alt-right Twitter" in response to argued that social media helped elect Donald Trump.
"Twitter and probably Facebook too…I think they are deeply triggered by Trump's election," Spencer said. "I think they're triggered by this narrative that social medial helped elect Trump and they think that they have to do something about it. Well the fact is social media did help elect Trump."
Twitter announced its new rules for addressing online abuse on Monday.
"What makes Twitter great is that it's open to everyone and every opinion. We've seen a growing trend of people taking advantage of that openness and using Twitter to be abusive to others," wrote the company.
Twitter already has a "mute" button that allows users to block accounts they don't want to see but under new feature it will be rolling out under 'notifications,' users can mute keywords, phrases and even entire conversations they don't want to see notifications about.
"Our hateful conduct policy prohibits specific conduct that targets people on the basis of race, ethnicity, national origin, sexual orientation, gender, gender identify, religious affiliation, age, disability, or disease," the company said.