N. Carolina transgender woman attacked with hatchet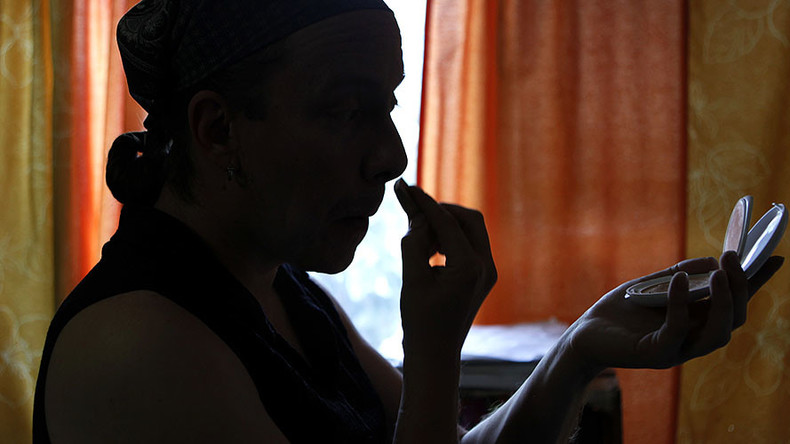 A transgender woman sustained serious injuries after being stabbed three times with a hatchet during a group attack in Charlotte, North Carolina. The incident comes as the FBI released its hate crime statistics for 2015, showing a 6 percent rise in attacks.
Federal authorities confirmed Monday they are working with the Charlotte-Mecklenburg Police Department during its investigation.
Ralayzia Taylor went to Arbor Glen Park to smoke a cigarette on Monday when a group of people walked past her.
"They stopped one time, you know, and just looked at me kind of funny, so I already knew maybe I need to move or something," Taylor, 24, told WSOTV.
She said the group started following her and began to chase her. She ran, dropping her phone, but the attackers caught up with her and assaulted her in the woods outside the park.
"I'm in the woods, I couldn't even move, I'm getting all cut up by trees and everything," Taylor told WSOTV.
According to police, one of the assailants had a hatchet and used it to cut Taylor in the back as the group tried to rob her.
"They probably just wanted to rob someone that day and then when they found out I was transgender, it got worse," Taylor told WBTV.
"After that third time of that knife being stabbed in my back, I'm just like, 'Oh, I don't think I can do it," she added.
"I'm just laying there bloody and I'm like, 'Oh my God help me,' just about to die," she said.
Taylor said during the attack the suspects used gay slurs, and she considers it a hate crime.
Police have arrested three people in connection with the attack – Dajion Tanner, 18, Destiny Dagraca, 18, and a 15-year-old boy who has not been named because of his age.
Tanner and Dagraca are being held in the Mecklenburg County jail on charges ranging from attempted murder to kidnapping.
North Carolina hate crime statutes do not apply to sexual orientation or gender identity. However, federal hate crime law does.
Taylor has filed a report with the police department. She required dozens of stitches and still has marks on her body.
"I just want to tell all the gays and trannies to keep their heads up – not just blacks, but white Hispanics – it doesn't matter. Just all keep their heads up," Taylor told WBTV.
The FBI just released its latest Uniform Crime Report which showed hate crime rates in America rose nearly 7 percent overall in 2015, with a total of 5,850 cases reported to police last year.
The new statistics in a snapshot show increases in attacks on gay men are up by 10 percent, assaults on blacks by 7.6 percent, and on whites by 3 percent.
The states with the highest incidents of hate crime were California, New York and Massachusetts.
In many instances a hate crime case involves multiple offenses and victims. Out of the 5,850 cases in 2015, there were 6,837 offenses, involving 7,121 victims.