Michigan cop suspended for taunting anti-Trump rally with Confederate flag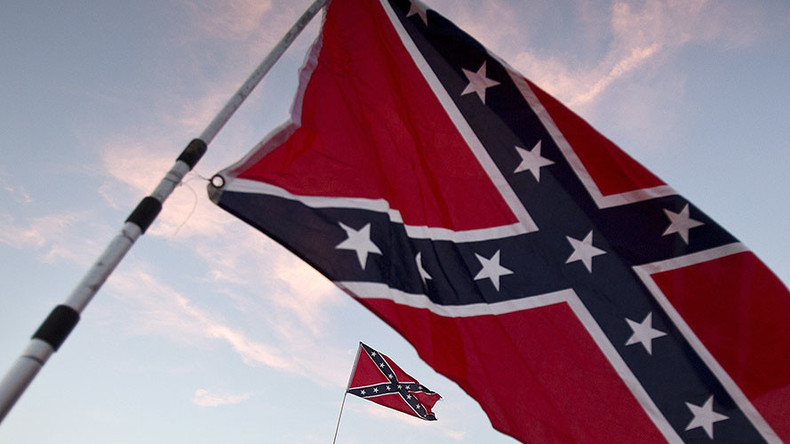 A Michigan police officer was suspended and is under internal investigation for driving by a protest with a Confederate flag attached to his truck. The city's police chief said the cop was previously reprimanded for flying the Stars and Bars.
Michael Peters, who has been a police officer in Traverse City, Michigan, for 18 years, is under investigation by the Traverse City Police Department for a possible breach of the department's "code of conduct" for appearing with the Confederate flag at a rally on Friday where gatherers protested Donald Trump's election as president, according to MLive Media Group. He is currently suspended with pay, according to city's police chief.
The Traverse City Record-Eagle published photos of Peters' driving by the rally.
Traverse City Police Chief Jeffrey O'Brien said Monday that Peters had previously flown the flag in the department's parking lot and was told to not do so, MLive reported. The city also received complaints when Peters allegedly flew the flag on Veterans Day, city manager Martin Colburn said.
"He's been talked to about that," O'Brien said at a Monday press conference, MLive reported.
O'Brien added that Peters' conduct at the rally was "reprehensible."
"This is not even within our concept of what we stand for as police officers," he said.
On Friday, at a "Love Trumps Hate" rally, Peters reportedly arrived and revved the engine of his pickup truck, which had Confederate and American flags attached to poles in the truck's bed. The city received "numerous complaints" following the incident, Colburn said.
"This is not what we expect from our city employees," Traverse City Mayor Jim Carruthers said Monday. "It's not something we value. It's not something we accept. This isn't what the city believes in, in my opinion and from what we're hearing from the staff and the residents."
Two city police officers are tasked with determining whether Peters broke department rules. They are also attempting to determine if Peters drank beer in public outside an area known as Open Space, where the rally was held and where it is legal to drink alcohol.
"He has a right to due process," O'Brien said. "We're going to make sure that is carried through."
Dan Kuhn, of the Police Officers Association of Michigan, a union that represents Traverse City police officers, said Peters has a right to fly the Confederate flag.
"The fact that he's a Traverse City police officer does not take away the rights he has an American citizen," Kuhn said. "Just as the people in the park there who are protesting have those rights."
Read more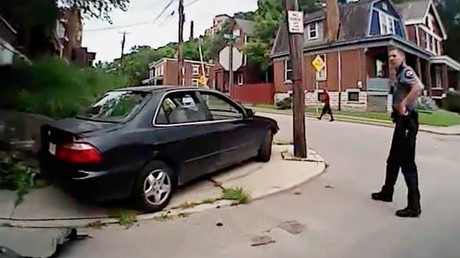 Kuhn said the union would pay for an attorney to defend Peters if need be.
"We're going to defend him if the department overreacts," Kuhn said.
O'Brien added that he spoke to Peters prior to the press conference.
"I think that Officer Peters understands the seriousness of what he's done," O'Brien said.
In the days immediate following Tuesday's elections, during which Donald Trump won the race for president, there were more than 200 reports of "election-related harassment and intimidation,"according to the Southern Poverty Law Center. Anti-Black, anti-immigrant, and anti-Muslim sentiment were the most common forms of harassment or intimidation, the organization said Friday.