Mississippi NAACP urges federal probe of alleged noose attack on black student
Published time: 25 Oct, 2016 03:14
Edited time: 25 Oct, 2016 13:05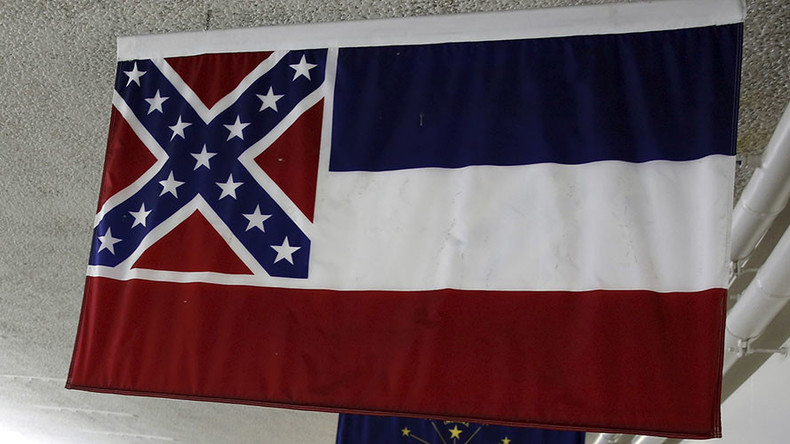 A black high school student claims he was attacked by white students who put a noose around his neck in Wiggins, Mississippi. No students were expelled and law enforcement was not notified, prompting the Mississippi NAACP to demand a federal probe.
The student claims that as many as four white students attacked him near a locker room on October 13 at Stone County High School during a break from football practice, Mississippi NAACP President Derrick Johnson told reporters on Monday.
Johnson said the white students "yanked backward" on the noose after wrapping it around the black sophomore.
The NAACP president further noted that the accused students, whose names were not released, "earlier this year came to school brandishing Confederate flags in their vehicles." The student's parents, Hollis and Stacey Payton, were present at the news conference but did not speak.
Johnson explained that the teen's parents have not been made aware of "any actions taken against the young men" and called upon federal investigators to consider the attack a hate crime. While neither the principal nor the superintendent have commented on the matter, WLOX found that both have the authority to "expel any student who commits an act of violence on campus."
In addition, Johnson explained that mother Stacey Payton had attempted to go to the police to file charges but was discouraged by Captain Ray Boggs, who allegedly told her that the father of one of the accused was a former law enforcement officer.
Sheriff Mike Farmer confirmed that Boggs and Payton had spoken, but insisted Boggs "wasn't trying to discourage her," according to WLOX.
"He just wanted her to be sure," Farmer continued, saying that her child would risk bullying if she went through with the investigation. He claimed to have had past experiences where families felt their children were "worse off" after reporting an incident.
"There has not been a day since she come in here that I have not been gathering facts," Boggs told WLOX. Boggs, an African-American man, told the Associated Press that "it's probably one of the hardest cases I'll ever handle in my career, because of the nature of it."
"Have I ever had to deal with something like this? No, not from a high school," he added.
He did confirm that officials believe "something close" to Payton's story had occurred. While he did not release the ages of the accused assailants, he said that all were below 17 years old and would face any charges in youth court.
However, Johnson wants to see the case go to federal enforcement and have the assailants charged as adults.
"No child should be walking down the hall or in a locker room and be accosted with a noose around their neck," Johnson said. "This is 2016, not 1916. This is America. This is a place where children should go to school and feel safe in their environment."