Footage captures moment massive fire engulfs California storage facility (VIDEOS, PHOTOS)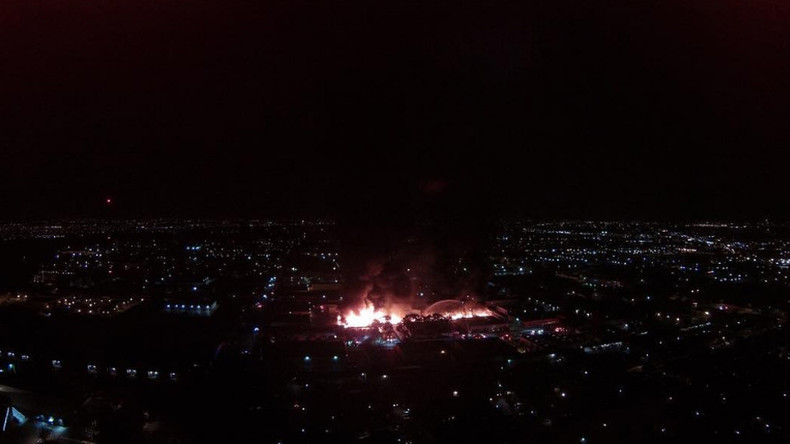 Firefighters in Newport Beach, California battled a blaze that broke out at an open-air storage facility Friday. Residents were issued an evacuation alert as the fire destroyed the building.
Emergency services were called to the scene in the early hours of Friday morning after the fire broke out at the storage yard which housed vehicles and boats, according to ABC7.
Two people at the scene were hospitalized. One was treated for smoke inhalation, with no details of the second person's injuries.
Nearby residents were put on standby for evacuation, but that decision was later reversed. After the fire was brought under control, officials became concerned that hazardous material may have leaked into the water supply. Firefighters mopped the area to prevent any such contamination.
The area is also known for being used as shelter by a number of homeless people, according to the LA Times.
Newport Beach Fire Battalion Chief Jeff Boyles described the fire as "suspicious by nature" although the cause of it remains under investigation.
Another fire was also reported at a school two miles away a couple of hours after the incident. Although also deemed suspicious, they are not thought to be linked.