Sanders 2020? Bernie doesn't rule out another White House run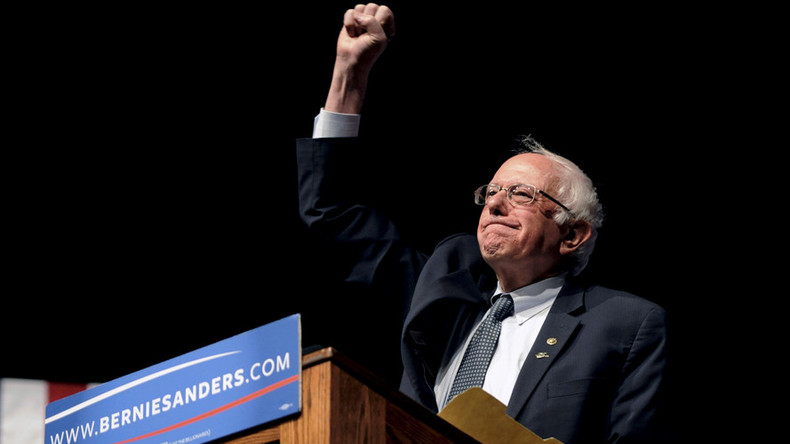 Bernie Sanders hasn't ruled out another run for presidency in 2020, while also branding the Democratic party's loss to Donald Trump "an embarrassment."
When asked by AP whether he would run in the next presidential election, Sanders said, "Four years is a long time from now," explaining he is up for Senate reelection in 2018. "We'll take one thing at a time, but I'm not ruling out anything."
Following Donald Trump's election victory, many have pointed to the fact that had the Democratic National Committee not worked to prevent Sanders from winning the primaries, the 75-year-old senator could have beaten Trump in a general election.
Sanders has also said Trump's victory was an embarrassment to the Democratic party, as working class voters chose the Republican candidate over Hillary Clinton.
"It is an embarrassment, I think, to the entire of Democratic party that millions of white working-class people decided to vote for Mr. Trump," he said. "Which suggests that the Democratic message of standing up for working people no longer holds much sway among workers in this country."
The Vermont senator highlighted the disconnect between the Democratic establishment and American voters, particularly in light of the party's failure to take on Wall Street.
"You cannot be a party which on one hand says 'we're in favor of working people, we're in favor of the needs of young people' but we don't quite have the courage to take on Wall Street and the billionaire class," he said. "People do not believe that. You've got to decide which side you're on."
READ MORE: Goldman Sachs CEO says 'of course we engage' with Hillary Clinton, admits support

While Sanders released a statement in the wake of Trump's victory that explained the businessman's popularity and promised to fight him on any "racist, sexist, xenophobic and anti-environment policies," he told the AP he isn't betting on the president-elect fulfilling campaign promises made to the working class voters.
"I hope I'm wrong, but I believe that he is a fraud, and I think despite all of his rhetoric about being a champion of the working class, it will turn out to be hollow," he said.
Sanders and other progressive Democrats such as Elizabeth Warren have called for a re-evaluation of the Democratic party and its message in light of the unexpected Trump win and Republicans retaining both the House and the Senate.
"Working families across this country are deeply frustrated about an economy and a government that doesn't work for them," Warren explained on Thursday. "We will fight back against attacks on Latinos, African-Americans, women, Muslims, immigrants, disabled Americans — on anyone. Whether Donald Trump sits in a glass tower or sits in the White House, we will not give an inch on this, not now, not ever."