Goldman Sachs CEO says 'of course we engage' with Hillary Clinton, admits support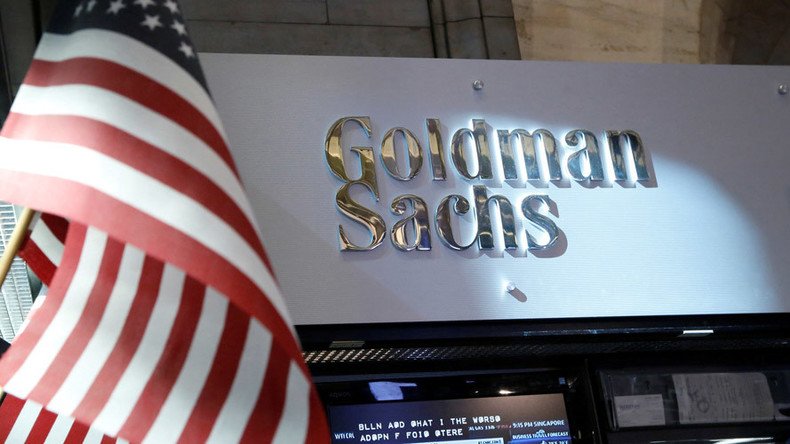 CEO of Goldman Sachs, Lloyd Blankfein, has publicly admitted to being "supportive" of presidential candidate Hillary Clinton, saying: "Yes, so flat out, yes, I do."
The billionaire revoked his previous promise to Bloomberg that he would not be revealing which candidate he is backing by telling CNN host Fareed Zakaria: "I'm supportive of Hillary Clinton," on Sunday's episode of 'GPS'.
READ MORE: 'I'm kind of far removed': Clinton admits estrangement from middle class in Wall Street paid speech
"I'm supportive of Hillary Clinton," Blankfein said. "Yes, so flat out, yes, I do. That doesn't say that I agree with all of her policies. I don't. And that doesn't say that I adopt everything that she's done in her political career or has suggested that she might do going forward."
Clinton's close relationship with Wall Street has been criticized by both ends of the political spectrum.
The presidential candidate earned a reported $3 million for speaking at banks and financial firms in 2013, months after she had stepped down as secretary of state. A total of $675,000 of those earnings stemmed from three speeches at Goldman Sachs.
READ MORE: 'Holy grail of US journalism': WikiLeaks releases transcripts of Clinton's paid Wall St. speeches
Transcripts from the Goldman Sachs speeches were released by WikiLeaks on October 15 as part of the massive hack into Hillary's campaign chair John Podesta's emails.
During the interview, Blankfein dismissed criticism of the powerful friendship by arguing that his company needs to engage with Clinton because they have "influence in the financial system."
"We're one of the larger banks," Blankfein said. "We have influence in the financial system. Of course we engage."
READ MORE: Clinton ignores question of how much money Goldman Sachs CEO gave her son-in-law's hedge fund
You can share this story on social media: