'Democrats failed us miserably': Michael Moore lets rip with post-election 'To Do List'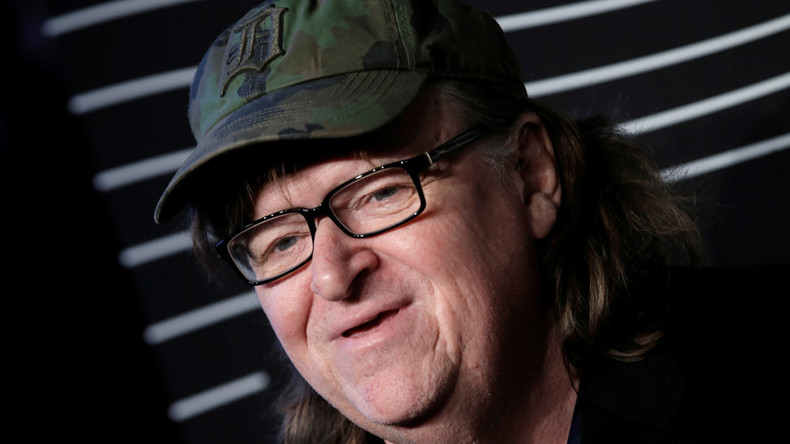 Filmmaker Michael Moore has become a political beacon for devastated Hillary Clinton fans to move on and "get sh*t done" after posting a five-point plan which went viral.
With almost 400,000 Facebook likes and more than 180,000 shares in less than 24 hours, the 'Morning After To-Do List' gave Democrats an eye-opening overview of how everything went so catastrophically wrong with the party's presidential campaign.
Moore also included his own tips for addressing the party's failings, including firstly to "[t]ake over the Democratic Party and return it to the people" because "They have failed us miserably."
READ MORE: Michael Moore admits he's a 'Muslim' outside Trump Tower
The list went on to explain how the MSM's biased coverage of the presidential campaign is responsible for Clinton supporters' "shock" at the result.
"Everyone must stop saying they are "stunned" and "shocked". What you mean to say is that you were in a bubble and weren't paying attention to your fellow Americans and their despair," he wrote.
"Fire all pundits, predictors, pollsters and anyone else in the media who had a narrative they wouldn't let go of and refused to listen to or acknowledge what was really going on."
READ MORE: 'Trump supporters want to deliver big 'FU' you to The System'
Moore's final point emphasized the divide in the United States' electoral system between the popular vote and the electoral college, saying that most voters did indeed choose Clinton.
"You must say this sentence to everyone you meet today: "HILLARY CLINTON WON THE POPULAR VOTE!" The MAJORITY of our fellow Americans preferred Hillary Clinton over Donald Trump. Period. Fact."
You can read Moore's list in its entirety below: