'WikiLeaks must publish and be damned': Assange address on US election day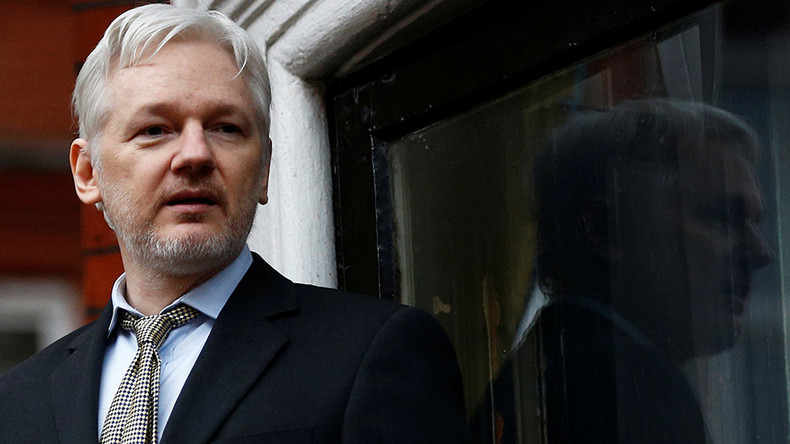 As America votes for its next president, WikiLeaks founder Julian Assange has spoken out about the organization's decision to publish tens of thousands of emails and documents relating to Democratic presidential nominee Hillary Clinton's campaign.
FOLLOW RT'S ELECTION LIVE UPDATES
Assange argued that WikiLeaks followed its guiding principles when it published the documents.
"Our organization defends the public's right to be informed," he said in a statement published on the WikiLeaks website. "This is why, irrespective of the outcome of the 2016 US Presidential election, the real victor is the US public which is better informed as a result of our work."
Assange described how WikiLeaks fell under enormous pressure to stop leaking the emails of Clinton campaign chairman John Podesta, which contained countless revelations about the inner workings of Clinton's campaign.
READ MORE: #PodestaEmails35: N. Korean official threatened US during frosty Bill Clinton visit
"That pressure has come from the campaign's allies, including the Obama administration, and from liberals who are anxious about who will be elected US President," the Australian wrote.
Information about Clinton's speeches to Wall Street, the campaign planting questions with journalists and squabbling within the Clinton Foundation was found amongst the thousands of emails released to the public.
"We publish material given to us if it is of political, diplomatic, historical or ethical importance and which has not been published elsewhere. When we have material that fulfills this criteria, we publish," Assange said.
He cited the decision by The New York Times to withhold evidence of George W. Bush's surveillance program in 2004 as a case in point. He says this denied the public a critical understanding of Bush and claims it "probably secured his reelection."
Assange outlined that because WikiLeaks had previously published Clinton cables and emails sources naturally gravitate towards sharing Clinton information with them. He also explains that WikiLeaks haven't published any documents relating to Republican nominee Donald Trump because they have not received anything.
"We cannot publish what we do not have. To date, we have not received information on Donald Trump's campaign, or Jill Stein's campaign, or Gary Johnson's campaign or any of the other candidates that fulfills our stated editorial criteria."
Assange also refuted claims that WikiLeaks published the emails with the backing of Russia.
"The Clinton campaign, when they were not spreading obvious untruths, pointed to unnamed sources or to speculative and vague statements from the intelligence community to suggest a nefarious allegiance with Russia," he added. "The campaign was unable to invoke evidence about our publications – because none exists."
"WikiLeaks remains committed to publishing information that informs the public, even if many, especially those in power, would prefer not to see it. WikiLeaks must publish. It must publish and be damned."