Glenn Beck makes complete 180 and supports BLM, opposes Trump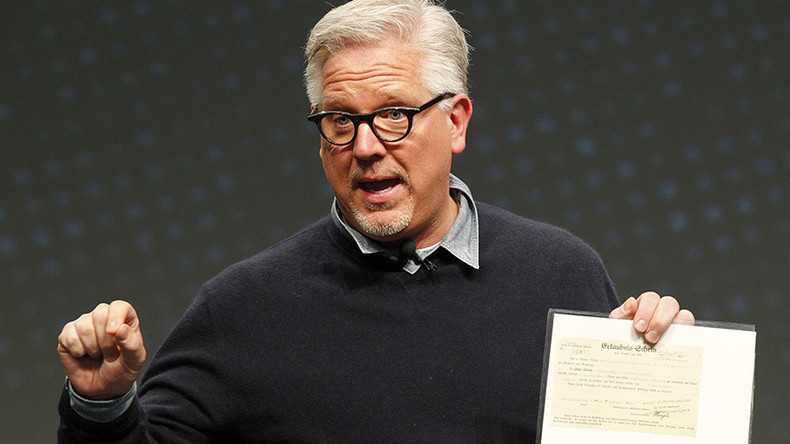 As if this election couldn't get any weirder, Glenn Beck tipped his hat to President Barack Obama for making him a better man. The former right wing pundit gave an interview to the New Yorker in which he disavowed some of his previously held beliefs.
Glenn Beck has come a long way from scribbling on chalkboards for Fox News. The former poster boy for right wing conspiracy theories who once called President Barack Obama a racist now regrets doing so and said "Obama made me a better man," in an interview with the New Yorker.
He also had some harsh words for Donald Trump, who he met in person at Mar-a-Largo. Well, they sort of met. Beck told the New Yorker that he was summoned to a guest room where Trump called him on the telephone from an adjacent room. He described the conversation as "Howard Hughes-like," and was left thinking, "this guy is dangerously unhinged."
"And, for all the things people have said about me over the years, I should be able to spot dangerously unhinged," Beck added.
He also expressed his support for the anti-police brutality movement Black Lives Matter, saying "There are things unique to the African-American experience that I cannot relate to," and "I had to listen to them." He also had kind words for First Lady of the US Michelle Obama, whose speech attacking Trump for a 2005 recording of him claiming to have used his star power to sexually assault women was "the most effective political speech I have heard since Ronald Reagan," Beck said.
As a result, Beck received bipartisan support and scorn on social media.