Philadelphia transit strike ends before voters head to the polls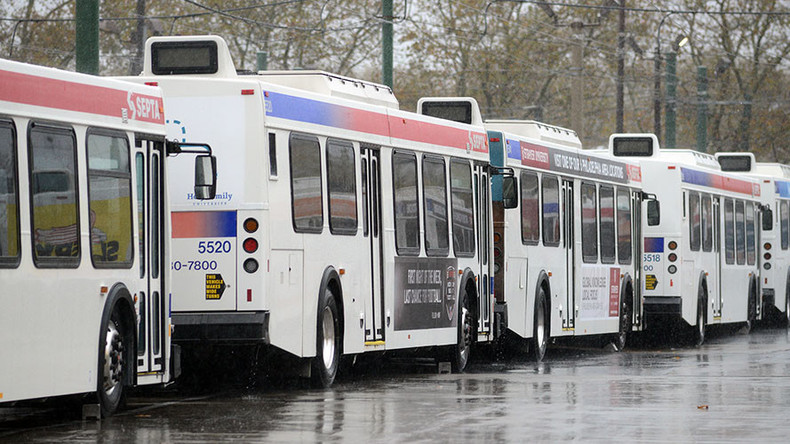 The union representing about 4,700 transit workers in Philadelphia, Pennsylvania has reached a tentative agreement with SEPTA following a weeklong strike. The deal averts potential chaos for voters on Election Day in a major battleground state.
Southeastern Pennsylvania Transportation Authority (SEPTA) chairman Pasquale Deon said on Monday the agreement provided Transportation Workers Union Local 234 with wage increases and pension improvements, and maintains healthcare coverage levels while addressing the rising costs. The five-year deal is still subject to union ratification.
The cause of the strike and stalemate was SEPTA's insistence that there was a finite pool of money available to address the TWU's requests, and the union had to accept those funds whether the costs were applied to benefits or wage increases.
TWU balked at a proposal to hike members' healthcare contribution from $552 a year to $6,000 in order to maintain the same level of medical coverage and objected to a $50,000 pension cap for workers but not for managers. Break policies did not leave vehicle operators enough time to go to the bathroom between routes, the union said.
The weeklong transit strike prompted the city and state authorities to intervene on Sunday to bring the walkout to an end. Philadelphia sought a court injunction that would have forced SEPTA workers to at least provide service on Election Day. The state said it would back SEPTA in court to permanently end the strike, arguing for its effects on the elderly, disabled, students and the economy.
A deal was reached overnight made a continued court fight unnecessary.
When the strike began, political leaders were concerned it could depress voter turnout in Philadelphia with voters having to spend too much time commuting to get to the polls. Democrats are counting on their traditional base of urban votes to carry Pennsylvania, which is an important battleground state this year.
SEPTA normally serves 400,000 daily riders, including more than 60,000 school students. The first day of the strike last Monday resulted in traffic gridlock around the city during the morning and evening rush hours, crowded and delayed regional train service, and higher absenteeism at the city's high schools.