Woman drops lawsuit claiming Trump raped her at age 13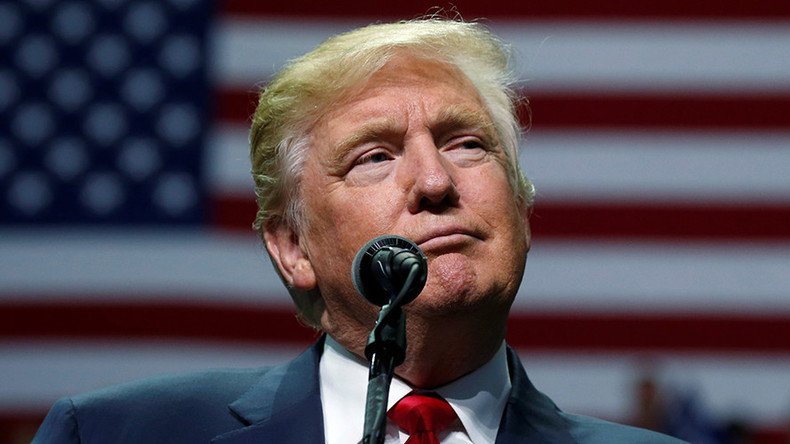 A woman who has sued Donald Trump for raping her when she was 13 years old in 1994 has reportedly dropped her lawsuit. She also earlier canceled a press conference, where she was expected to speak on the allegations, citing "death threats."
Thomas Francis Meagher, one of the attorneys representing the woman known only under the pseudonym Jane Doe, filed a "voluntary dismissal" notice in district court in New York late Friday.
The civil lawsuit was scheduled for an initial status conference with a New York district court on December 16.
Trump was hit with the lawsuit in June, when Doe accused the GOP nominee and Jeffrey Epstein, a billionaire sex offender, of sexually assaulting her at parties held at Epstein's mansion.
She filed a similar lawsuit in California in April, asking for $100 million in damages, but it was dismissed for technical filing errors. She then filed her complaint in New York.
The woman claimed she attended the events because she was pursuing a modeling career at the time and was promised this would be helpful.
Doe said in her New York lawsuit that Trump tied her to the bed and raped her, despite her pleas for him to stop. She claimed that Trump struck her in the face with an open hand and screamed "that he would do whatever he wanted." Epstein, she said, raped her twice.
The two then made threats to her and her family, if she was to tell anyone about them, Doe said.
Details in this case have been kept secret, but Doe was expected to drop the veil this week at a public meeting in Los Angeles. She was supposed to reveal her real identity to the press on Thursday, but the meeting was canceled abruptly.
"Jane Doe has received numerous threats today, as have all the Trump accusers that I have represented. She has decided she is too afraid to show her face. She has been here all day, ready to do it, but unfortunately she is in terrible fear," Doe's attorney Lisa Bloom said in a statement, promising to reschedule the meeting.
Bloom's mother Gloria Allred, also an attorney, is currently representing several women who have accused Trump of sexual assaults.
Events that Doe described in her lawsuits have also been brought up in a complaint from another person.
Coinciding with Doe, an alleged woman named Katie Johnson also filed her lawsuit against both Trump and Epstein in California in April. She accused them of making her their "sex slave," but like Doe's, her case was dismissed in May.
Throughout his campaign, Trump has denied Doe's accusations as well as claims made by other women.
You can share this story on social media: