Possible Al-Qaeda attacks on Election Day? Anonymous report gets mixed reaction online
Published time: 4 Nov, 2016 19:25
Edited time: 5 Nov, 2016 09:46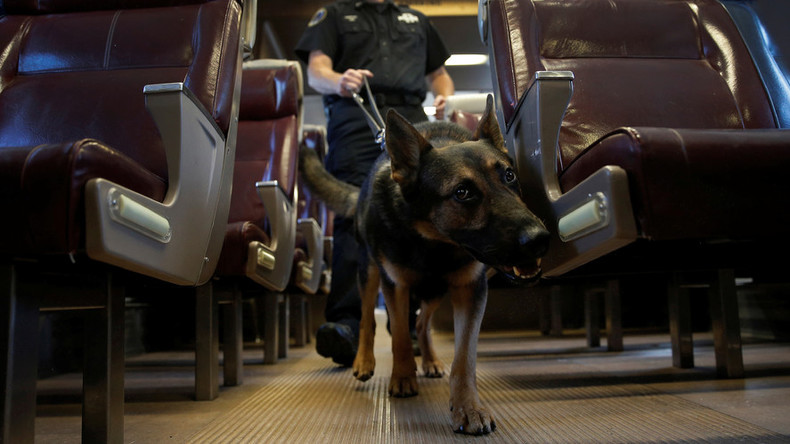 In what has become de rigueur days before American elections since the War on Terror was declared, a new report suggests a terrorist attack could occur in the US on the eve of Election Day. Americans took to social media to mock and fret over the news.
On Friday, four days before the November 8 elections, CBS News cited anonymous US authorities, including a senior FBI official, in reporting that US intelligence has warned joint terrorism task forces — made up of federal, state, and local law enforcement — that militant Islamic-fundamentalist group Al-Qaeda, the great bogeyman of US politics since the attacks of September 11, 2001, "could" attack targets in the US, particularly New York, Texas, and Virginia on Monday, November 7.
The CBS News report does not offer a specific rationale as to why those states could be targeted. The senior FBI official said that counterterrorism units in the US will "remain vigilant."
"The counterterrorism and homeland security communities remain vigilant and well-postured to defend against attacks here in the United States," the official told CBS News. "The FBI, working with our federal, state and local counterparts, shares and assesses intelligence on a daily basis and will continue to work closely with law enforcement and intelligence community partners to identify and disrupt any potential threat to public safety."
The New York Police Department said it is assessing the credibility of the report, but added that it "lacks specificity."
"In every case, we take any intelligence reports regarding New York City seriously," the NYPD said.
Texas Governor Greg Abbott said his office is monitoring the situation, urging Texans to "remain vigilant over the next several days."
Social-media responses to the news included fear, dismissal, mockery, and charges of election fixing aimed at news outlets and the presidential candidates, especially Democrat Hillary Clinton.
The presidential elections of 2004 and 2008 included similar reports — that Al-Qaeda or a similar or associated terror group was planning an "October Surprise" attack in the US — in the weeks prior to their respective Election Days. The 2006 and 2010 midterm elections also came with Al-Qaeda-scaremongering by US authorities.
Prior to the 2012 elections, the Obama administration was criticized for its response to the attack on a US consulate in Benghazi, Libya, in September 2012, and whether to call the event "terrorism" in what became a major issue in the campaign. Administration officials, such as then-Secretary of State Hillary Clinton, suggested Al-Qaeda was responsible, but there has been no definitive evidence of such a link. With this backdrop in mind, no major reports of potential terrorism occurred prior to Election Day 2012.
Since then, the US has focused the bulk of its attention not on Al-Qaeda but the Islamic State, a separate militant group that was borne of Al-Qaeda in Iraq, which was formed to counter the US invasion of Iraq in 2003. Islamic State has come to control large swaths of Syria and Iraq in recent years. Since 2014, a US-led military campaign against Islamic State has resulted in 15,959 strikes total in Iraq and Syria as of November 2, according to the Pentagon.
In fact, in Syria, the US is in league with Al-Qaeda affiliate Al-Nusra, supplying the group with weapons beginning as late as 2013. Furthermore, Gulf allies of the US — including Saudi Arabia and Qatar — are supplying weapons and funding to Al-Qaeda and other extremist groups in Syria.