US special forces demand more resources, fewer missions from next president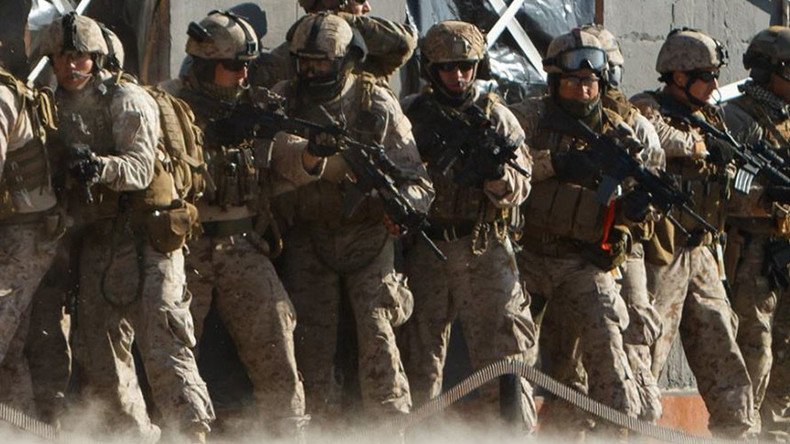 The next US administration should rethink the use of special forces, giving them more resources and fewer missions to ease their "heavy burden," top officers have said in a newly released paper. 
With just one week to go until the US presidential election, six former Special Operations Forces (SOF) commanders as well as some 50 active-duty officers were asked by the Virginia-based think tank CNA to reflect on how the next administration should use the troops for covert missions abroad.
"Countering terrorism will initially be a priority for the next administration and SOF will play a central role in this mission," said the CNA report, which was based on anonymous discussions among SOF officers during a half-day meeting.
The attendees claimed the US "is also facing increasing threats from rising China and resurgent Russia, among others," which should prompt the next commander-in-chief to give SOF "greater space, authorities, and resources to act clandestinely in this role."
In the coming years, the US will find itself in an "increasingly complex security environment," meaning the next president will have to rely on SOF more than ever before and make "hard decisions" regarding their deployment.
US commandos "have shouldered a heavy burden in carrying out these missions, suffering a high number of casualties over the last eight years and maintaining a high operational tempo that has increasingly strained special operators and their families," the SOF officers said.
However, the US Special Operations Command (USSOCOM) currently has around 70,000 personnel and a budget of nearly $11 billion, figures which are up from about 56,000 troops and $6 billion in 2009, the paper stated.
Some of that burden could be carried by other branches of the US military, said officers interviewed by CNA researchers, arguing that conventional forces might perform better at teaching foreign armies "rudimentary skills such as shooting in straight lines at short distances."
Without these changes, SOF leaders will need more manpower and equipment to handle the bigger workload, researchers asserted.
"Attendees noted that a rebalancing of the force would also require an increase in personnel with unparalleled knowledge and experience in specific regions throughout the SOF community," the report added.
The next US administration should abandon "micromanaging" the special forces and instead trust "SOF's well-earned reputation for success," it said in conclusion.
US special forces operators have recently been in hot water over several controversies during their Middle Eastern deployments.
READ MORE: US special operations forces deployed to 135 countries in 2015 - report

In May, SOF soldiers were photographed fighting alongside the Kurdish YPG militia in northern Syria in a drive against the Islamic State-held city of Raqqa. Some of the men could be seen wearing YPG insignia, which amounts to a violation of the laws of war.
In mid-September, fighters from the Free Syrian Army – a group backed by the US – drove out several SOF operatives from a Syrian town they had entered, chanting "Down with America," "Get out you dogs," and "They are coming to Syria to occupy it." Voices in the background call the US troops "pigs" and "crusaders."
Up to 300 SOF officers are now on the ground in Syria with a stated goal to advise the Syrian rebel forces, while in Iraq around 100 troops are participating in the battle for Mosul, according to a CNN report, citing a US defense official.
You can share this story on social media: