US special forces 'impatient' with SAS 'double checking orders' over war crimes fears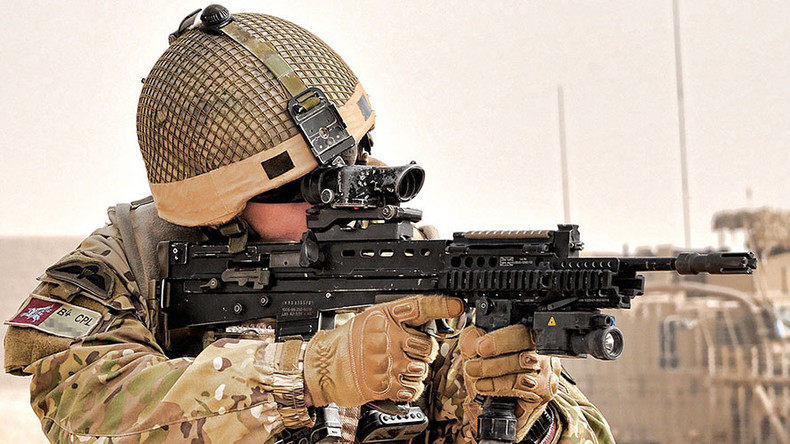 Special forces operations in Iraq and Syria are reportedly hamstrung by fears over war crimes prosecutions being brought against them retrospectively.
The elite soldiers are fearful of legal reprisals in what critics of full legal oversight are framing as a climate of litigation.
The UK is currently embroiled in a row over attempts to hold troops to account in relation to allegations of abuse and even murder from recent wars in Iraq and Afghanistan.
Many of these cases have been brought by the Iraq Historic Allegations Team (IHAT).
"We just can't do things the old way," said an SAS source quoted by the Sunday Express.
"The Americans are seeing a reticence that did not exist before. We have always stayed within the box, but we used to work things out as we went along."
The source also expressed fears that "each and every one of us can suddenly come back to find our names on an investigations list. Or it could happen many months, or even years later."
The concerns are compelling troops to "check and double check orders, work things out to the smallest detail…the delay is causing impatience with the Americans."
British Prime Minister Theresa May recently pledged she would make provisions so that no troops will be preyed upon by "left-wing lawyers" in future.
In practice this appears to mean UK troops would be stripped of their human rights while deployed on operations.
Special forces operations, which the government refuses to comment on, face increasing calls for proper scrutiny.
In August Labour leader Jeremy Corbyn argued that special forces operations should be subject to proper democratic oversight through a new War Powers Act in order to prevent troops being risked in Britain's 'shadow wars.'
He told the Middle East Eye of his concerns over the repeated use of a legal loophole to deploy troops from the secretive SAS unit into war zones such as Iraq and Libya without a democratic mandate.
The prime minister is currently able to deploy special forces without a vote, a capability which is buttressed by the UK's long-standing but increasingly controversial policy of refusing to comment on clandestine military activities.