'Special forces shadow wars' face legal threat from Corbyn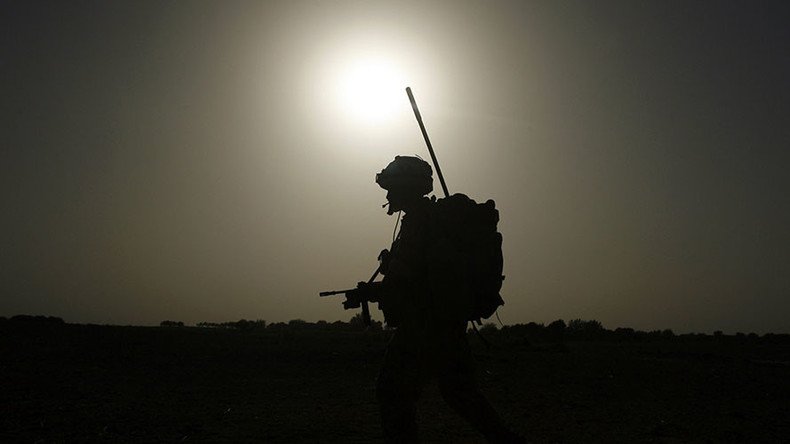 Special forces operations should be subject to proper democratic oversight through a new War Powers Act, which would prevent troops being risked in Britain's 'shadow wars,' according to Labour leader Jeremy Corbyn.
He told Middle East Eye on Friday of his concerns over the repeated use of a legal loophole to deploy troops from the secretive SAS unit into war zones such as Iraq and Libya without a democratic mandate.
The prime minister is currently able to deploy special forces without a vote, a capability which is buttressed by the UK's long-standing but increasingly controversial policy of refusing to comment on clandestine military activities.
"I'm very concerned about this because [former Prime Minister] David Cameron – I imagine [Prime Minister] Theresa May would say the same – would say parliamentary convention requires a parliamentary mandate to deploy British troops. Except, and they've all used the 'except,' when special forces are involved," Corbyn said.
He said this backdoor method of using elite troops has a long and dubious history, drawing a comparison between today's operations and those of the US military during the Vietnam War.
"The question of this of course goes back a long way to Vietnam in 1963, when the US managed to have I think 50,000 advisers to the South Vietnamese government before the Congress was even invited to vote on whether or not it should be involved in the Vietnam War. I think the parallel is a very serious one," he said.
His comments were immediately attacked by former soldier-turned-Tory MP Bob Stewart, who told the Times on Wednesday the PM must have the opportunity to deploy troops "when they think it's crucial."
However, scholars and other Tory MPs have questioned the UK's shadowy approach in recent times.
In May, Tory Foreign Affairs Committee chair Crispin Blunt told RT the government should simply come clean because British citizens are fully aware of the UK's not-so-secret special forces shadow wars.
Blunt said there is no formal parliamentary process for overseeing SAS missions and "there's obviously an issue as to whether the intelligence and security committee would be the proper vehicle for oversight of these kinds of operations, but we are not there at the moment."
In a July paper on the issue published by the Remote Control Project, which investigates clandestine modes of warfare, security expert John Moran pointed out that many of the UK's major military allies – including the US and Australia – are much franker with their citizens about the work of special forces.
You can share this story on social media: